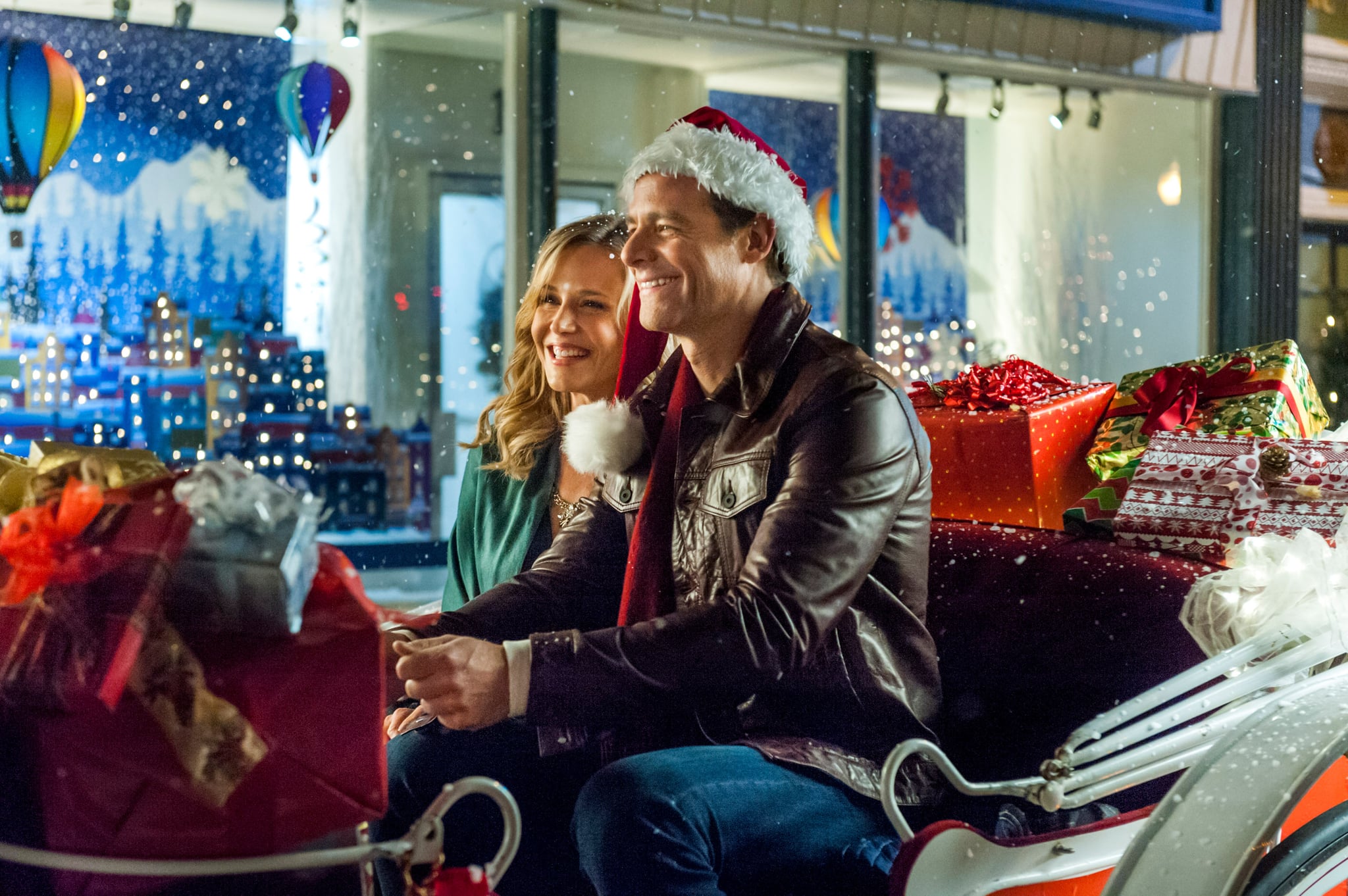 It's never too early to get into the holiday spirit! This July, Hallmark will bring good tidings with two new movies to help viewers feel the Christmas cheer early on. According to Entertainment Weekly, the first film, Christmas Camp, will premiere on the Hallmark Movies & Mysteries channel on July 7. The story revolves around an advertising executive (Lily Anne Harrison) who must land the account of a traditional toy company for a promotion. She decides to attend a "Christmas Camp" where she meets the camp owner's son (Bobby Campo), who teaches her about the holidays. And considering how romantic Hallmark's Christmas movies tend to be, we're sure sparks will fly between the two.
Then on July 13, A Merry Christmas Match — starring Ashley Newbrough and Kyle Dean Massey — will debut on the Hallmark Channel. The movie will center on a woman named Corey (Newbrough) who lives in a ski village while working at her mom's antique shop. Every year, she puts on an annual children's Christmas pageant to honor her late father. But when a man named Ryder (Massey) stops by her store, Corey begins to wonder if she should have moved out of town and followed her dreams of being a theater director.
Christmas Camp and A Merry Christmas Match are just two out of the 40 new holiday flicks Hallmark is dropping this year — a record-breaking amount. So get ready to have yourself a merry little Christmas while it's still 80 degrees outside.
["source=popsugar"]