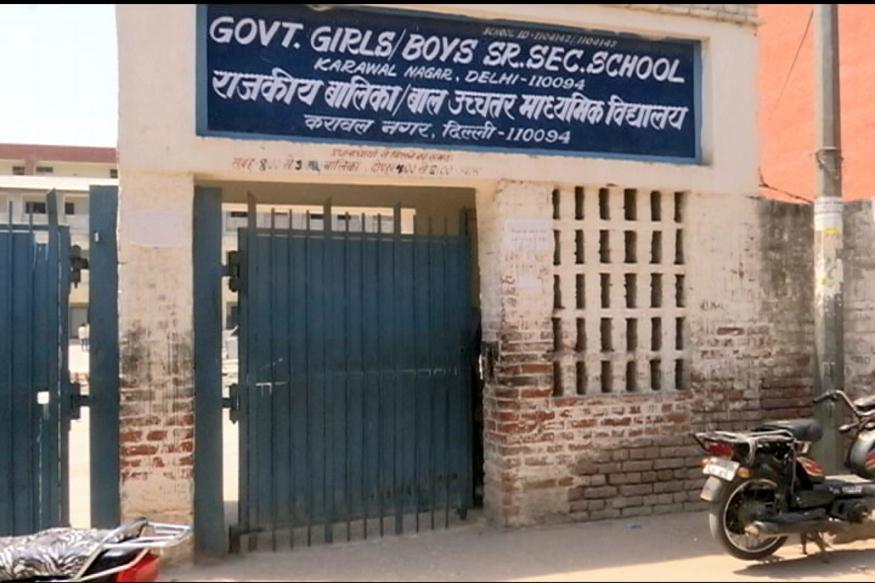 New Delhi: Refurbished, shiny desks have replaced broken tables and benches at the government school on Deen Dayal Upadhyay Marg in the heart of Delhi. Students are in full attendance as they listen to academician Pushpesh Pant speaking on Cold War via video conferencing.
This scene is straight out of one of the 'model schools' conceptualised by Deputy Chief Minister Manish Sisodia's team. The Aam Aadmi Party (AAP) government has been consistent in at least one aspect of their governance, which is carving out a lion's share of their budget for education. The party has been trying to use this as an issue in the April 23 municipal elections.
AAP leaders claim the schools under Delhi government are now markedly better than the ones run by Municipal Corporation of Delhi (MCD), which runs its own primary schools across the Capital.
News18 investigates the ground situation:
'We changed schooling in Delhi'
The AAP government has time and again claimed that its allocation for education — 24% of the budget — is the highest in the country. This is in sharp contrast to the nationwide allocation for education, about 3.8% of the Union Budget.
"Before AAP came to power, schools were in a deplorable condition. But since we've formed the government, things have turned around for the better," said Atishi Marlena, advisor to Sisodia on education.
Elaborating on how the 'new system' has not only empowered children, but their parents too, Marlena said the latter were more content now. "Our schools have regular parent-teacher meetings, which has only cemented the growth of students. There are school management committees too. Parents were scared of coming to schools earlier because of the treatment meted out to them. But now things have changed, and they are an equal participant in their kid's development," added Marlena.
Assuring that the work would only get better, Marlena said if AAP wins the corporation polls, MCD schools will get a new lease of life.
"We have 16 lakh students enrolled in our schools… These children are the future of our country. If we win the MCD polls, we will be including schools run by the MCD in our model schooling system," she said.
'MCD schools equally good'
Schools run by MCD have over 9 lakh students. There are 3.5 lakh students in North, 2.75 lakh students in East and 2.79 in South corporations, respectively. "State-run schools start enrolling students from nursery, right up till class 12. The schools run by the corporation can only enroll students for primary education, which means that the number of students in our schools will always be lesser than those of state-run schools," said Mukesh Yadav, additional director (education) in the corporation.
This year, he added, the corporation has sent out a proposal to start secondary education. Even with fewer number of students, Yadav said, MCD schools had a good record.
"We started with SQEP (School Quality Enhancement Program) in 2014, and various enrollment drives to deal with the dropout rate in schools. There were 60,000 reported dropouts from our schools over the period of five years, which means there used to be 15,000 dropouts in a year, but now it has been brought down to 9,000 a year. We hired agencies to help students too," he said.
Replacing blackboards with green ones, involving 42 NGOs to work on enrollment in schools are some of the achievements listed by the official.
"We have 26 smart classes and will soon achieve our target of 104," he added.
'My kid goes to school to use the washroom'
Ironically, issues like education and public health are hardly debated during election campaigns. And far from the claims of Delhi government and MCD, poor people in Delhi have some heartbreaking stories to tell.
"My day starts by trying to find a safe place for my son and daughters to relieve themselves. For this, they have to go to school to use the washroom and freshen up," said Zakira, a laborer who stays in a shanty on Mata Sundari Railway Colony. A toilet, she said, matters more than a classroom.
Mohammad Bashir, another labourer said, "It doesn't matter which party wins the polls or how many schools are built. We are fighting a daily battle to save our homes. Schools come later."
[Source:-news18]