This story was written in collaboration with Forbes Finds. Forbes Finds covers products we think you'll love. Featured products are independently selected and linked to for your convenience. If you buy something using a link on this page, Forbes may receive a small share of that sale.
Like new mothers, first-time dads need all the help they can get. So Father's Day is the perfect excuse to splurge on products that incorporate smart technology or high-touch design elements for new or expectant parents.
And giving a tech gift doesn't mean frivolous gadgets, according to Kurt Workman, father of three and founder of Owlet, maker of a smart sock that monitors a baby's vital signs in real time. Instead, he suggests investing in devices that actually serve the baby-version of Maslow's hierarchy of needs. "That's safety, health, sleep, followed by growth and development," says Workman. Here is a quick list of smart tech products under $300 as well as sleek, innovative baby gear that's perfect for new dads on their inaugural Father's Day:
Hatch Baby Rest Night Light & Sound Machine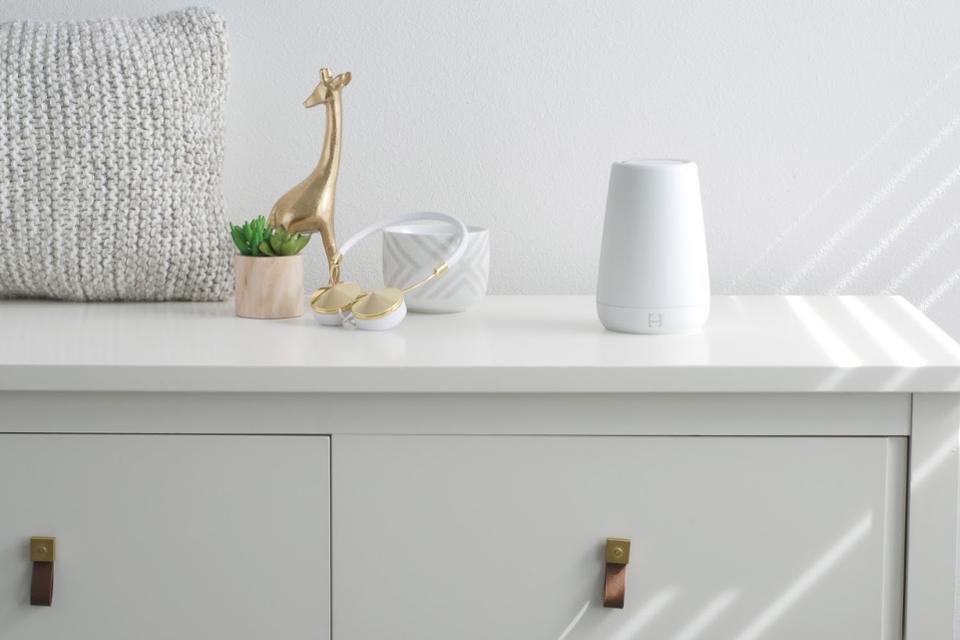 Hatch Baby combined a sound machine, adjustable nightlight and "time to rise" alerts in one device that parents can control from their smartphones or tablets (iOS or Android). With this device, dads can learn which hue of light is best for baby's bedtime routine, or whether the baby prefers snoozing to white noise, crashing waves or sounds from the rainforest.
breeze GO
Parents are getting braver about traveling with a young baby in tow especially as pack & plays become less bulky. 4moms, a tech-firm focused on baby gear, created the "breeze GO," a playpen that requires one seamless step for both set up and pack up, with a push down or pull up of a latch. It comes in medium grey with a light bag for travel and storage. Packing the car for baby's first road trip is now a bit easier.
Owlet Smart Sock 2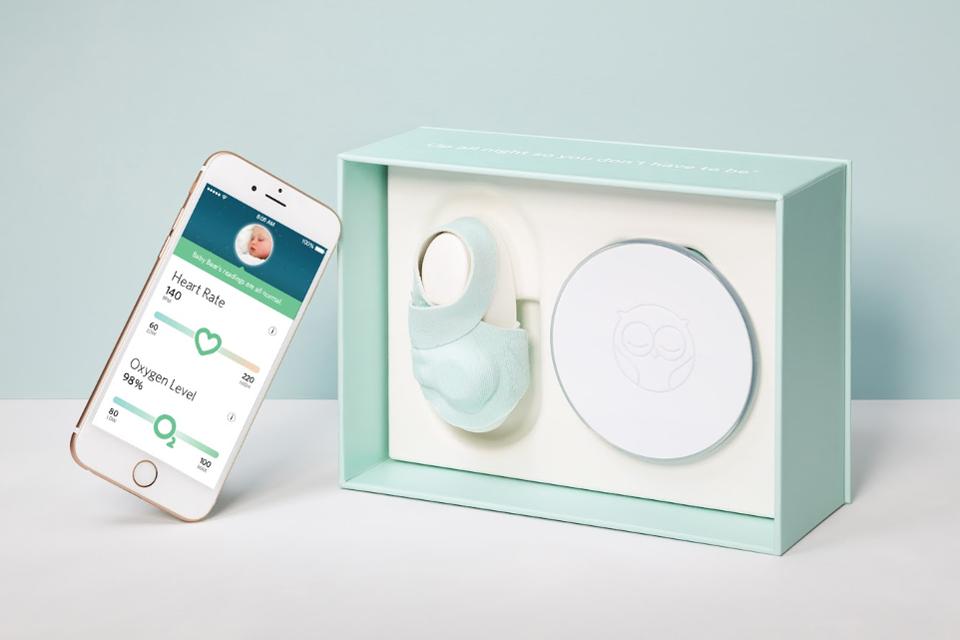 A built-in pulse oximeter lets parents monitor their newborn's heart rate and oxygen levels even while he or she is sound asleep. The sock lights up if levels appear to go awry and connects to an app that reports levels in real-time, right on your phone. The company has also launched the Owlet Cam, which can integrate with the Smart Sock.
Vianetic 5-in-1 Smart Baby Diaper Backpack
From a built-in changing pad and USB ports, to a dedicated area for a laptop and baby food, this backpack was designed with convenience in mind. Comfort was a priority, too, with soft shoulder straps, a magnetic chest strap and extra back cushions. An abundance of compartments saves fathers from having to fish to the bottom of the bag for keys or a fresh diaper. The backpacks also come in mini and standard sizes and are available in heather gray or dark mica.
Nanit Plus
Ask any new parent—sleep-deprivation is real. The Nanit functions as a baby video monitor, breathing sensor and sleep coach. Machine-learning technology analyzes a newborn's sleep patterns then sends tailored insights and advice to help improve the baby's sleep schedule. In addition to streaming live HD video it lets a working father hear his baby's every sound throughout the day—even if his mobile screen is off.
KiwiCo
Subscription boxes that encourage learning and development for toddlers and grade school children have gained popularity in recent years. But the founders of KiwiCo know that meaningful play can start as soon as the baby is born as their eyes adjust to colors and respond to movement while their hands develop motor skills. Kiwi Crates recently launched its "Tadpole" line for ages 0-2. As dads continue to spend more time with their kids than previous generations, they, too, can help their little ones learn through play.
Baby Brezza Safe + Smart Bottle Warmer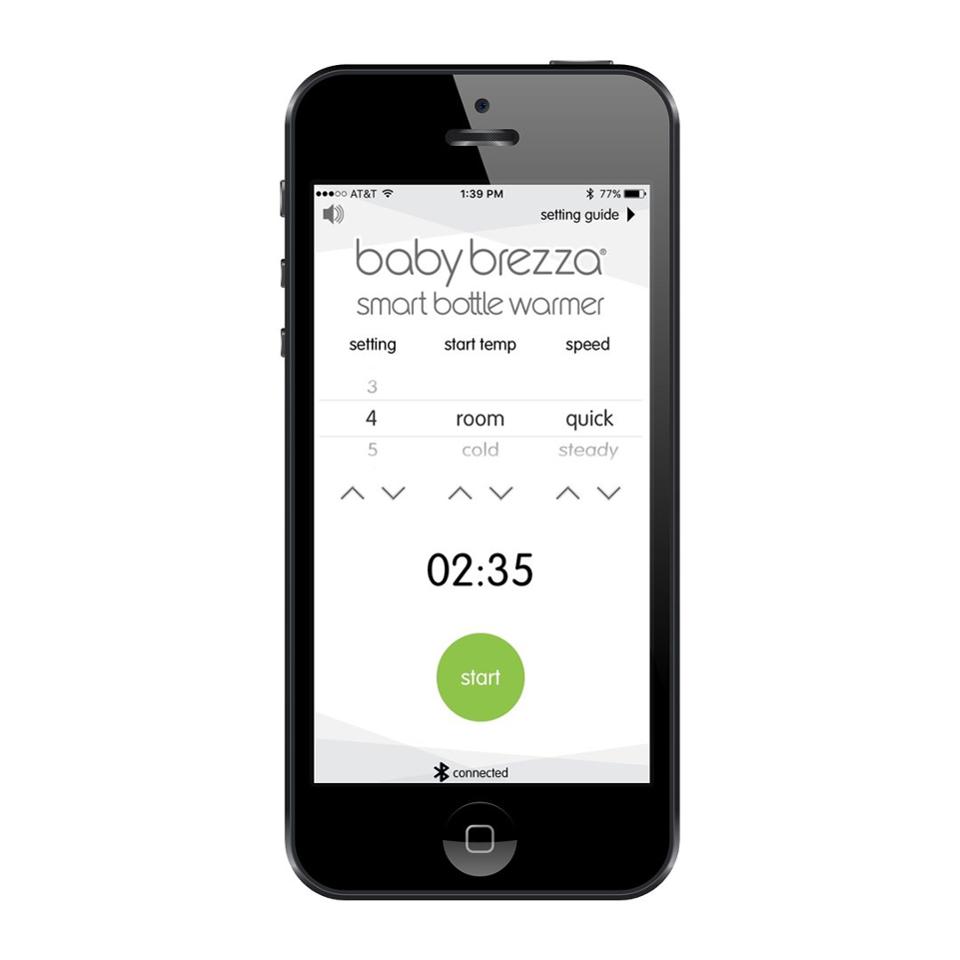 When a milk bottle is still too cold, a fussy and crying baby will make you wish for more than just a mug of hot water. The Baby Brezza brings milk, formula and baby food to a warm temperature within minutes and also saves you from overheating the bottle. The wireless and Bluetooth compatible device lets the multi-tasking, stay-at-home dad control settings from his phone.
["source=forbes"]