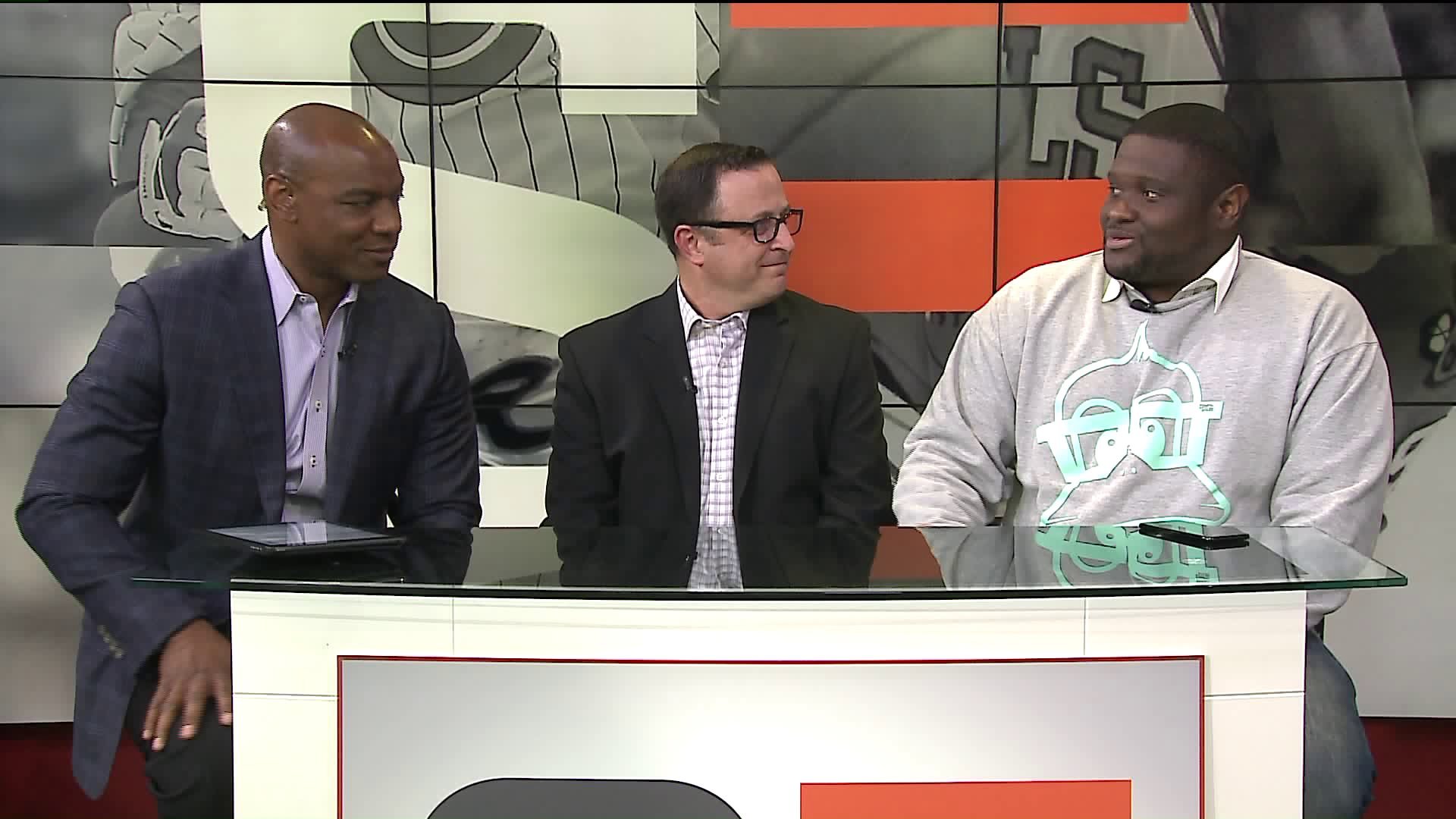 CHICAGO – They've been talking on the radio and podcasts for quite a long time. Now was the chance to bring this duo to the television screen.
Sports Feed host Jarrett Payton and WGN Radio's Ernie Scatton talk about a number of topics on a weekly basis for the "Down and Distance Podcast."
On Sunday, their conversation was on television for the first time as the guys appeared on CLTV.
Jarrett and Ernie, as they usually do on the podcast, discussed some of the storylines around the Bears as they get ready for this weekend's mandatory mini-camp. They also took a moment to discuss the Bulls' uncertain offseason ahead.
To watch Ernie's segments on Sunday's show, click on the videos above or below.
["Source-ndtv"]