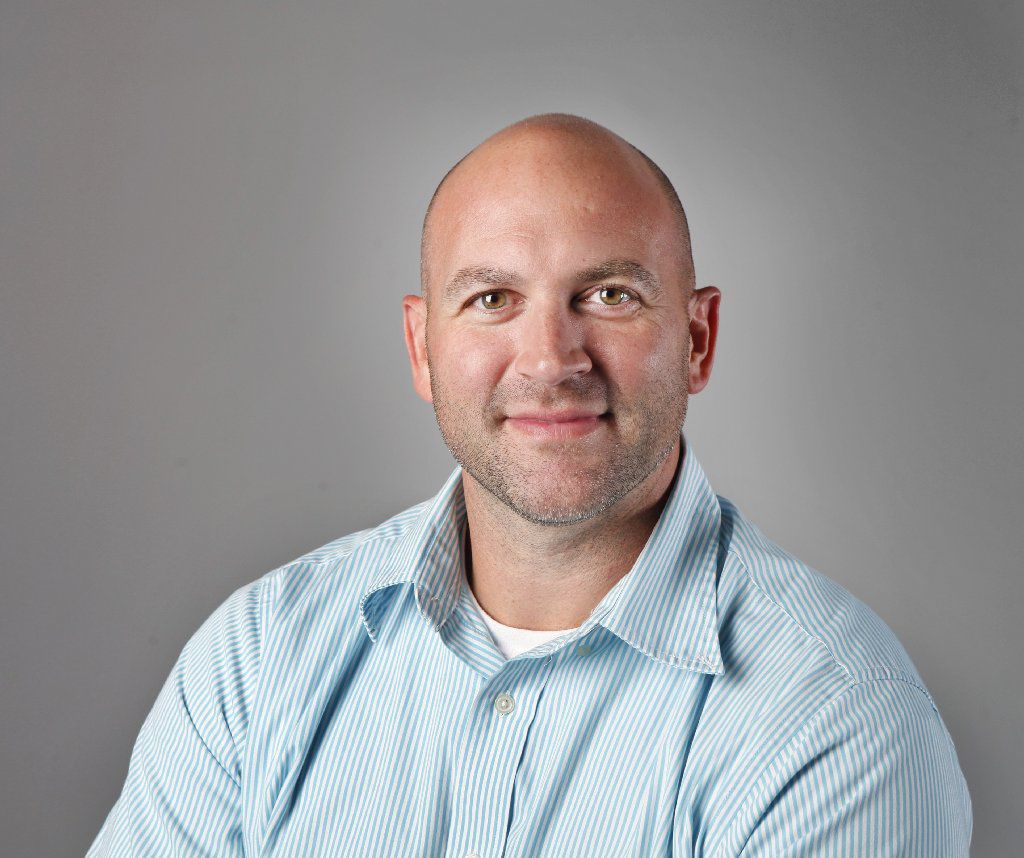 Mike Szvetitz, sports editor of the Richmond Times-Dispatch, was named Tuesday as the newspaper's new managing editor.
As managing editor, Szvetitz will be the No. 2 editor in the newsroom and be responsible for its day-to-day operations.
He started his new role effective immediately, 17 years and one day after he got his first newspaper job as a reporter covering high school sports in Sebring, Fla. The next year, at age 22, he became sports editor at that newspaper, Highlands Today.
"I was in charge of somebody old enough to be my dad and somebody old enough to be my grandfather," Szvetitz said. "I just jumped in and took some lumps."
He also entered the newspaper business just as technologies such as the internet and digital photography were starting to change the industry significantly. "That's been my whole career — trying to stay up-to-date and ahead of change and continue to give readers what they need in the platform that they need it and want it," he said.
Szvetitz, 38, has been the sports editor of The Times-Dispatch for the past 2½ years, coming to Richmond after serving as the sports editor of the Opelika-Auburn News in Alabama for 10 years. Since his arrival in Richmond, the sports staff has won 10 Associated Press Sports Editors writing and section awards.
During his tenure in Alabama, the News' sports section won the highest honor in the annual APSE contest three times. The Opelika-Auburn staff also won 20 APSE awards during his tenure and was named Best Sports Page by the Alabama Press Association eight times.
RTD Executive Editor Paige Mudd announced the appointment in a meeting with newsroom staff Tuesday afternoon.
"Mike brings such infectious energy and excitement to the newsroom. He has revolutionized the way we handled sports news online in his short time here," she said. "As managing editor, I'm confident he'll impart the same urgency and passion for quality storytelling."
Szvetitz replaces Brice Anderson, who retired in April after 37 years in the newspaper business.
Szvetitz stressed the importance of building on the legacy of the newspaper's more than 160-year history, while adapting to the changes in technology, news distribution, and reader preferences. He noted that the RTD's digital readership has continued to grow.
"We want to continue to build our readership," he said. "We have a great core readership that has been faithful to us. We want more of that. We want to go where people are and get news in their hands, whether it is an actual newspaper or on a website, or a mobile device."
Szvetitz, who was born in Allentown, Pa., graduated from Wingate University in Wingate, N.C., in 2000. He and his wife, Christina, have three daughters: Emily, Sarah and Molly.
["Source-ndtv"]