There are so many options for bike racks these days, each with obvious pros and cons. A hitch rack is so easy but I've also bottomed them out and been rear-ended. Roof racks gets the bikes away from all the road gunk, but reduce MPG and take up real estate that could be utilitized for tents, canoes, etc. I was always a bit of a snob when it came to rear racks: those extra flaps wafting in the wind, bikes hanging jankly from a few arms like someone carrying too much firewood back to camp. What's a rambler to do?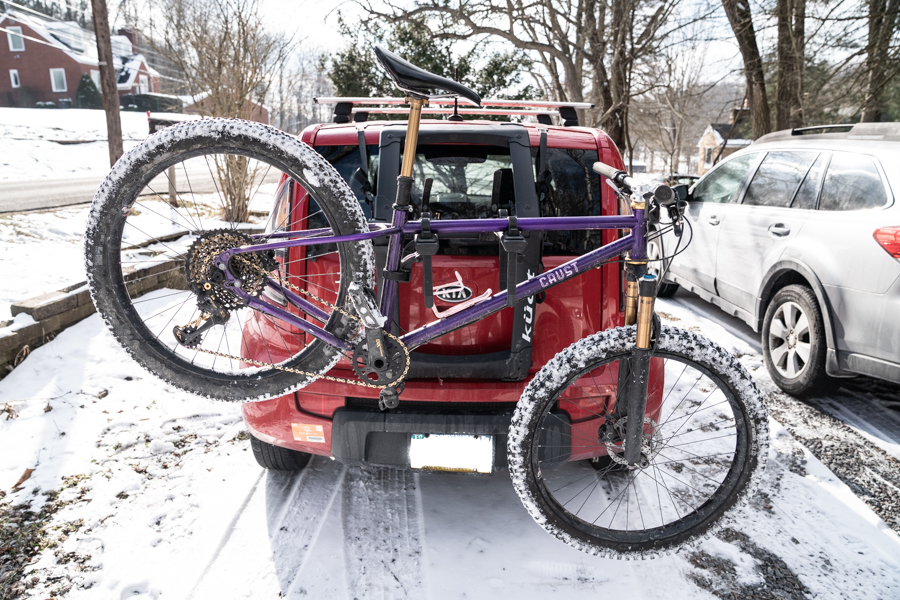 Kuat came to my aid with the Highline, a trunk model that answers a lot of rack problems I hack. It holds three bikes (there's also a 2-bike model), and with its sturdy integrated plastic strap system for the bikes themselves, I felt confident driving around without the constant peeking into the rearview mirror to make sure everything was where I left it. Additionally, it's folding arms make this rack compact enough to take up minimal extra space on my car when not in use, which is a big upgrade from other trunk racks I've used.
I carried a road bike very easily, a gravel bike relatively easily, a hardtail mountain bike with a deeply sloping top tube with a bit of initial effort to figure out the best way to angle it, and I don't see how a full suspension bike would be carried without some careful finagling. The two arms that hold the bikes move independently, so it's possible to move one arm up and one arm down to make up for the frame design, but still, based on how the bike cradles into the straps, it doesn't sit in well with the arms are set up at different heights/angles.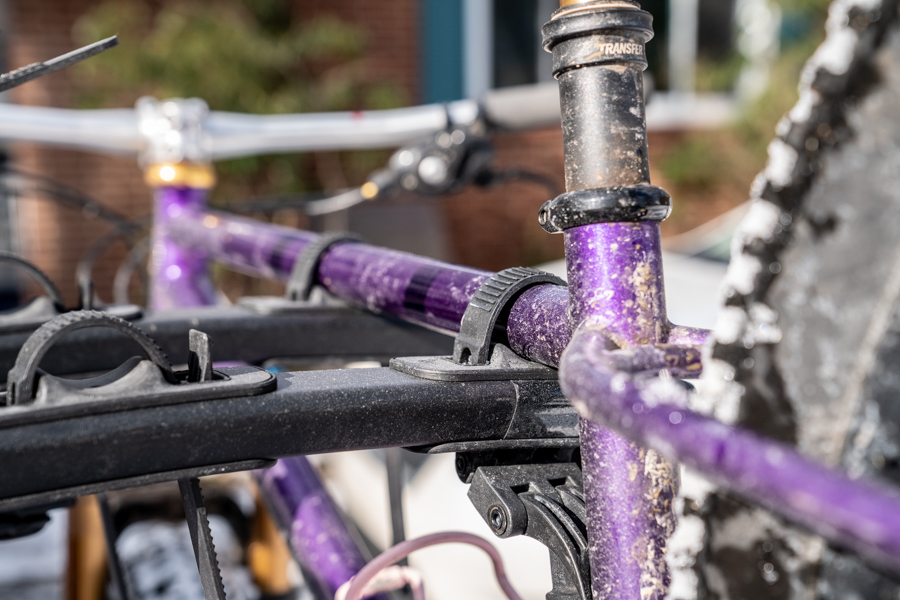 This aluminum rack is relatively heavy at 15 lbs. (the 2-bike model is 13 lbs.). With a wrist still weak from being broken last year, I required the assistance of two other staffers for the installation of this thing (thanks, Moe and Michelle!). Because of the shape of my hatchback, it was very tricky to get the hooks in place, but in the scope of life complaints that doesn't sit very high up. Other car hatch designs would probably work better, but the top of my hatch tucks in when it opens, making it hard to get a hook onto. Even though this rack is designed so that you can open your door while the rack is on, it makes the door very heavy and cumbersome if you have a bunch of groceries or camping gear you're trying to throw in the back of your car.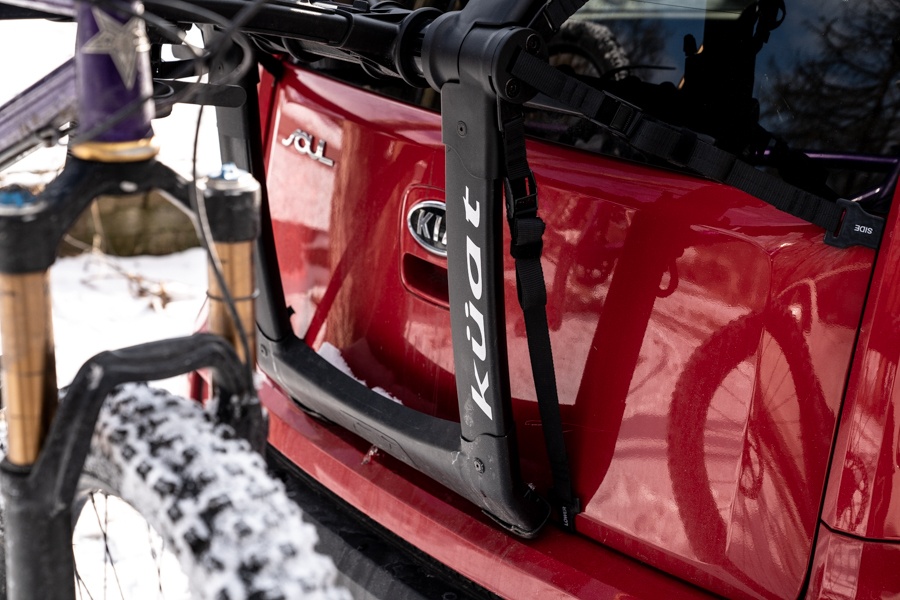 I hauled this rack, loaded with two bikes, up and down the East Coast this winter, visiting family in New England. The rack felt secure on country roads and highway, and it was only after a couple thousand miles that I felt the need to stop and tighten the nylon straps that keep the rack secured to the car. I think that is very fair and liken it more to a pair of jeans stretching out a bit over time between washes than a faulty design.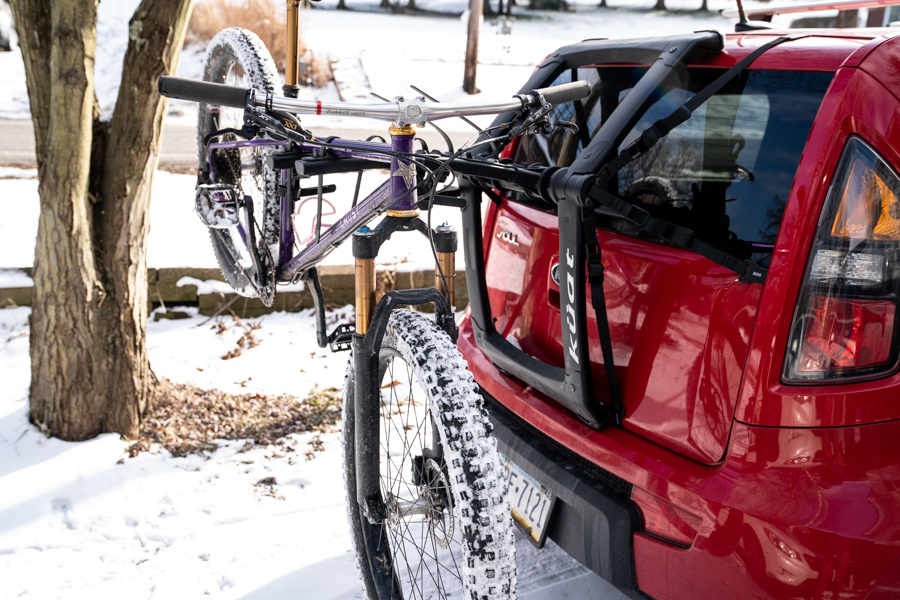 Possibly the best feature for me is that the arms fold down when not in use. This means I can sustain all the benefits of having a compact car while still having the bike rack mounted on the back, with minimal effort to get the rack set up to hold bikes again (really, just a little tab on each arm does the trick). This 2-bike model runs for $249, but if you generally know what bike you want to ride when you leave the house, the 2-bike model is $219.
["source=dirtragmag"]