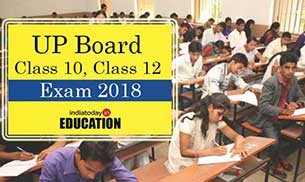 The Uttar Pradesh (UP) board will be announcing the dates of class 10 and class 12 examination 2018 before Diwali, said deputy chief minister Dinesh Sharma.
Moreover, strict measures will be taken to curb cheating and the examinations would be wrapped up within a month, said Dinesh Sharma.
School authorities to stay 200 meters away from exam centre:
"School managements will not be allowed within 200 meters of exam centres and papers will be written under CCTV watch. A joint team of police, civil administration and education department officials will supervise the entire process."
"Even after that if cheating case surfaces from a school, it will be barred from becoming an examination centre and steps will be taken to derecognise it. We are committed to ensuring fair examinations," Sharma told TOI.
Comments on examination centres:
"The examination centres should be decided in such a way that they are utilised to their full capacity," Sharma told PTI earlier this month.
Total number of candidates appearing for UP Board Exam 2017:
This year, more than 60 lakh students appeared for the examination
Furthermore, about 34,04,571 candidates registered for class 10 exams, and 26,24,681 candidates registered for class 12 exams.
Moreover, the Uttar Pradesh Chief Minister, Yogi Adityanath also released a Whatsapp number to register complaints regarding cheating cases.
About UP board:
The Board was set up in the year 1921 in Allahabad by the act of United Provinces Legislative Council. It conducted the first examination in 1923. The Board of High School and Intermediate Education Uttar Pradesh is the Uttar Pradesh state government administered autonomous examining authority for the class 10 examination (or secondary school level examination) and class 12 examination (or inter college level examination) of Uttar Pradesh, India.
["Source-TimesofIndia"]