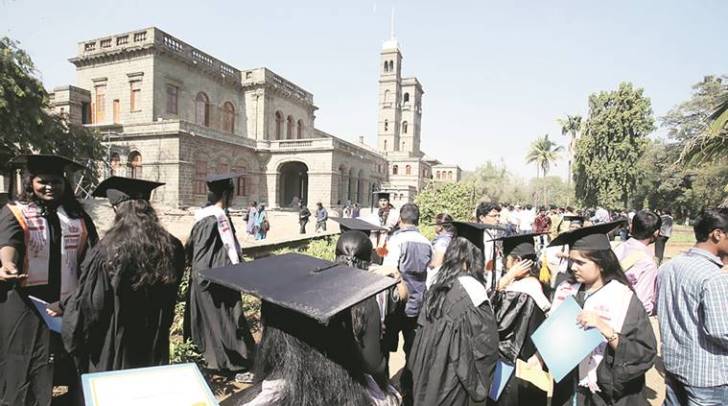 After Prime Minister Narendra Modilaunched the new syllabus for Chartered Accountancy on July 1, the Savitribai Phule Pune University (SPPU) and even independent colleges in the city are working on revising the syllabus for BCom, MCom and all taxation and accounting related courses in the next few weeks. Even as the clarity on the provisions of the Goods and Services Tax (GST) is limited so far, academicians say that GST is a major tax reform that eliminates indirect taxes from the system and hence it has to be introduced to accounting and taxation components for commerce students.
At SPPU, a committee of experts is in the process of being set up. It would not just include professors of commerce, but also chartered accountants and industry professionals who will help design the new addition to curriculum, said Prafulla Pawar, dean of commerce and management faculty.
"The process has already started. Since direct and indirect taxation is an important aspect of many commerce courses, it is critical to add it to the syllabus and the university has already started the process for it. The expert committee will review the existing syllabus and then design the GST-related curriculum aspect. It should take about 2-3 months for this process to be completed. By the next semester, we should expect GST to become a part of the syllabus to be offered in all courses of commerce where taxation and accounting is a component," he said.
Not just the SPPU, autonomous colleges, too, have already started making preparations to introduce GST into their taxation-related courses. "Based on the market needs, the syllabus for BCom and related courses are framed. Our board of studies has already resolved that the syllabus for final year commerce students needs to be tweaked to teach GST-related subjects. In fact, we have another board meeting this week when things will get finalised. Not only this, the introduction of GST will bring in newer job opportunities for students and hence we are contemplating to introduce a certificate course on GST for students who wish to study it," said Hrishikesh Soman, principal of Symbiosis College of Arts and Commerce.
While autonomous colleges have a plan in place to ensure syllabus is tweaked based on the provisions of GST, non-autonomous colleges affiliated to SPPU say no change in syllabus can be brought in until the varsity revises it. But that reason alone cannot keep them away from equipping their students for this major tax reform. At BMCC college, principal Chandrakant Rawal said that a certificate course will be introduced by end of July. "We are in the process of signing an MoU with an industry expert for conducting this course," he said. Modern College principal Rajendra Zunjarrao said that an "add-on" course is in the offing. "Since we can't change syllabus, from time to time, we introduce add-on courses for students. We have 34 such courses and now commerce teachers have expressed the need for a course on GST. It's important considering the industry's requirements," he said.
Crash courses in demand
Meanwhile, chartered accountancy institutes which recently started certificate/refresher training for professionals as well as CA students say batches are running to over 100 per cent capacity. The Institute of Chartered Accountants of India (ICAI), which conducts the CA course, conducted two courses last month both for students and professionals. Deepak Korgavkar, in-charge of Pune office of ICFAI, said that the response to the batches was so overwhelming that the branch had to exceed its allotted capacity. "Currently, a three-day training programme for students is going on. It had the capacity of 150 students, but 200 students have turned up for the course," he added.
[Source"indianexpress"]