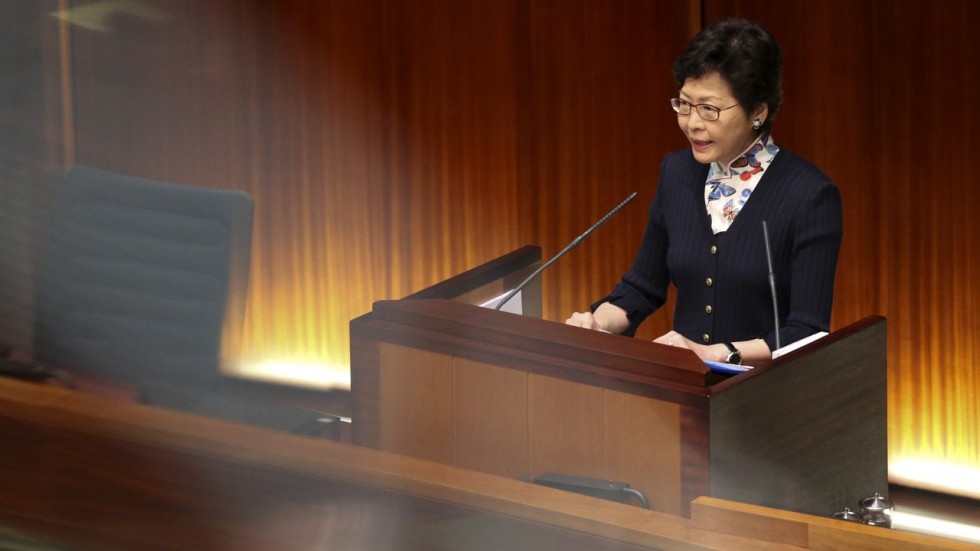 Chief Executive Carrie Lam Cheng Yuet-ngor offered ­subsidies to around 40,000 secondary school leavers and promised ­permanent jobs for more than 2,300 teachers on Wednesday as she outlined how she would spend the extra HK$5 billion a year on education she promised earlier.
Keen to address concerns from across the political spectrum by tackling pressing issues, she said eligible students pursuing full-time self-financing tertiary studies would receive HK$30,000.
Teachers on contracts would be switched to full-time status by increasing the teacher-class ratio.
Both Lam and education lawmaker Ip Kin-yuen hoped the Legislative Council's Finance Committee would approve the funding before the summer break in time for the next school year.
Peace returns to Hong Kong's legislature as new leader Carrie Lam attends first session – but how long will honeymoon last?
The measures would cost HK$3.6 billion a year and raise government spending on education from 21.2 per cent to 22 per cent of its annual expenditure, accounting for 3.5 per cent of GDP.
Other measures include an annual subsidy of HK$5,000 for each eligible Hongkonger studying at a selected mainland university, extra staff to coordinate work for pupils with special educational needs, and adding 1,000 IT professionals to primary and secondary schools.
Kindergartens offering free education from September would receive one-off funding of HK$714 million to extend the two-year tide-over period for three more years and adjust teachers' pay in line with the annual civil service pay increment.
"The education problem needs not just money to solve it; it also needs all our hearts," Lam said. "The increase in expenditure is only the first step."
Who benefits from the HK$5 billion pledged by Carrie Lam for Hong Kong's education sector?
As for the remaining HK$1.4 billion, Secretary for Education Kevin Yeung Yun-hung said the government was still discussing with the sector ways to spend it.
Only students pursuing ­full-time, locally accredited ­self-financing undergraduate programmes in Hong Kong ­offered by select institutions would be eligible for the HK$30,000. Such programmes ­often cost HK$70,000 or more.
Students would also need to score at least level three in English and Chinese and level two in mathematics and liberal studies in the Diploma of Secondary Education or have completed a relevant sub-degree programme.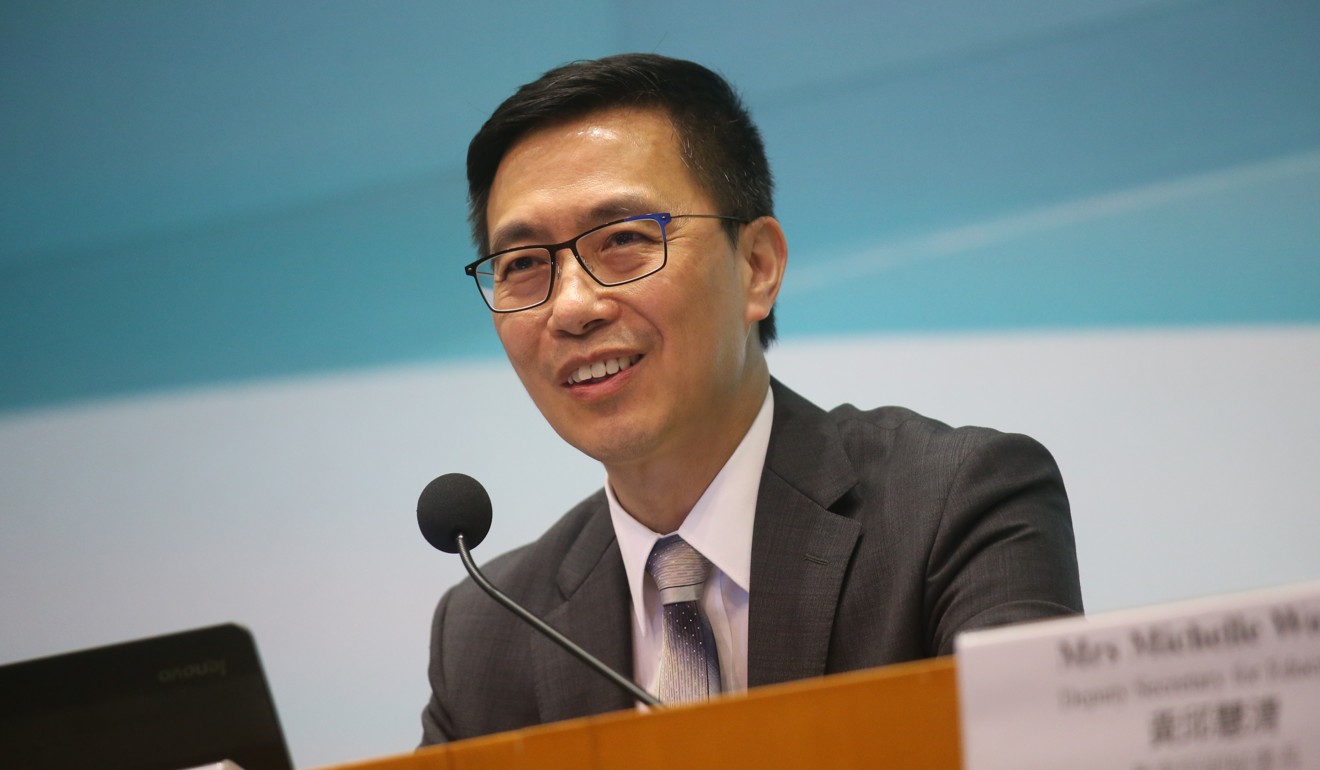 Last year a total of 24,611 youngsters met the minimum requirement for admission to a subsidised public university degree course in Hong Kong but there are only 15,000 ­subsidised first-year university ­degree places a year, costing about HK$40,000 a year.
The selected institutes include Shue Yan University, Open University and the Technological and Higher Education Institute, but exclude public universities offering self-financing programmes.
Lai Wan-yiu, from concern group Youth Policy Advocators, said it would be better to increase the number of publicly subsidised university places ­instead of handing out subsidies. "Some of our students are worried about school fee hikes [of self-financing programmes]," she said.
Carrie Lam must have a clear vision for Hong Kong education
Lai also questioned why public universities and their affiliated schools were not included in the scheme as they were often preferred by students.
But Yeung said public universities should focus on research and offering subsidised places.
For public sector primary and secondary schools, Lam proposed increasing the teacher-to-class ratio by 0.1 across the board, meaning a school with 30 classes would get three more teachers.
Many in the education sector have called for it to be raised 0.2 this year and 0.3 in the future, but Yeung noted that HK$1.5 billion was already a large amount to spend on this initiative.
"We have to balance the different needs of the sector," he said.
Dr Ng Shun-wing, adjunct professor at the Education University, said Lam's policy was a "goodwill response" to many problems that had long existed.
"Although adding 0.1 teachers per class is not very much, it is a good start," Ng said.
The measures were also supported by Civic Party lawmaker Tanya Chan and Democrat ­Helena Wong Pik-wan.
["Source-scmp"]