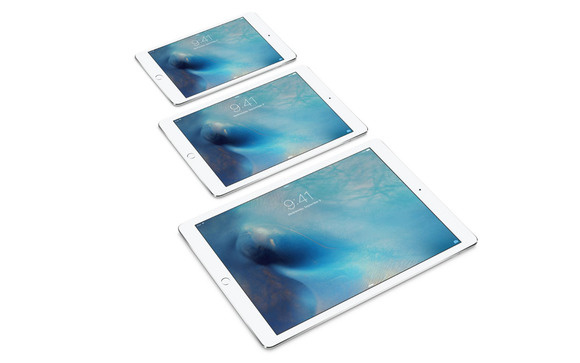 on

Steam

, MSRP $39.99 Learn more
Update 6-22-2017: This article has been updated to include information about the new 2017 iPad, as well as the upgrades to the iPad Pro line.
So you're in the market for a new iPad. Excellent choice—I couldn't live without mine. It's my companion when I'm catching up on news and email in the morning over tea, reading a comic book in the evening to unwind, or watching a movie while traveling on a plane.
But these days, picking an iPad can be tricky. Apple currently sells four different models of iPad, with prices ranging from $329 to $1229. There are size, storage, color, and connectivity options to consider. All in all, there are 60 different variations of iPad from which to choose. So which iPad is right for you? Read on.
TABLE OF CONTENTS
When size matters: 12.9 inch-iPad Pro
Friendly yet powerful: 10.5-inch iPad Pro
Back to simple: iPad
Small is beautiful: iPad mini 4
When size matters: 12.9 inch-iPad Pro
This iPad Pro is definitely the biggest iPad, with a 12.9-inch diagonal screen. It's a bit like someone ripped the screen off of a 13-inch laptop and turned it into an iPad. The iPad Pro models are also the fastest iOS device ever and offer many features that aren't available on any other device. Read our full review here.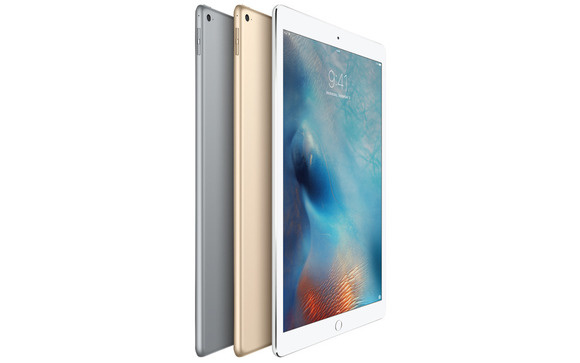 If you're an artist who has dreamed of having a larger and more responsive iPad to draw on, the 12.9-inch iPad Pro is a dream come true with its extra large canvas. It's one of the only iPads to support the $99 Apple Pencil, and while there are other pressure-sensitive iPad styluses on the market, this is the one that's made by Apple—and that means it's the best in its class, if for no other reason that it will be deeply integrated into the iPad Pro's software. In 2017, Apple reduced the latency of the Apple Pencil to 20 milliseconds, making it the fastest digital pen out there.
If you're someone who does a lot of serious creative work on your iPad, this iPad Pro is made for you, too—its larger screen is perfect for running two apps in Split View. And rather than having to rely on Bluetooth to attach an external keyboard, the new Smart Connector supplies data and power to both Apple's $169 Smart Keyboard (which doubles as a carrying case) as well as other forthcoming keyboards, including the Logitech Create.
But despite its name, the iPad Pro isn't just a tool for artists and other people wanting a more powerful and expansive iPad to get work done. It's also a fantastic (albeit pricey) entertainment device, thanks to its stereo speakers and that gorgeous 2732-by-2048-pixel display.
For all its size, the iPad Pro doesn't feel heavy. At 1.6 pounds, it's about as heavy as the original iPad—but its weight is spread over a much larger area, making it comfortable to hold.
Color options: Silver, Gold, Space Gray.
Storage options: 64GB ($799), 256GB ($899) or 512GB ($1099).
Cellular option: 64GB ($929), 256GB ($1029) or 512GB ($1229).
Who it's for: Artists and creative pros, people who use their iPads to get work done, and anyone who wants a big, bright screen (and good audio) for watching videos.
Friendly yet powerful: 10.5-inch iPad Pro
After releasing the short-lived 9.7-inch iPad Pro, Apple updated the model to be just a tiny bit bigger. Meet the 10.5-inch iPad Pro. Because the bezels have shrunk, this new display is actually 20 percent bigger than its predecessor. However, this iPad Pro is still significantly smaller than its 12.9-inch mega sibling. This makes it a more practical (not to mention, affordable) option, without sacrificing the Pro line's powerhouse features. Read our full review here.
Apple has upgraded both iPad Pro models to be identical in terms of internal specs: You've got a top-of-the-line A10x fusion chip, 4GB of RAM, and a 12-megapixel rear camera. These models also have a new feature called ProMotion that automatically adjusts the refresh rate depending on what you're doing to produce a more responsive display or to conserve energy. The 10.5-inch iPad Pro can be hooked up to a Smart Keyboard and be used with Apple Pencil. So you get the best of both worlds: the power of an iPad Pro with the portability of an iPad Air.

Besides the size, the other major difference between the 12.9-inch iPad Pro and this model is the price tag. If you are not looking to spend at least $800 for an iPad, this model starts at an more-reasonable $649. Oh, and another major selling point for the 10.5-inch iPad Pro is that it's the only iPad that comes in Rose Gold. But you wouldn't based your buying decision solely on that, would you?

If you want Pro features and Smart Accessories but in a more portable size and with a friendlier price tag, it doesn't get any better than the 10.5-inch iPad Pro.

Color options: Silver, Gold, Space Gray, Rose Gold.

[Source"pcworld"]