Motorola is back with another modular smartphone—the Moto Z2 Force—proving it's not going to be deterred by death of Project Ara (Google's experimental take on modular phones), or LG's decision to walk away from modularity in its transition from the G5 to the G6.
This leaves Motorola sitting alone on an island. So what's going on? Are phones with snap-on accessories like 360-degree cameras, battery packs and game controllers just too weird? Motorola doesn't think so, and remains our only hope if the modular dream is to survive, let alone thrive. Motorola is investing in an ecosystem of things, and if you want to play with these things, you're going to need a compatible phone. And now the Z2 Force is the best modular host phone in the company's line-up.
Unless you're a diehard Motorola fan, the Moto Z2 Force probably isn't the first smartphone you'd consider out of the gate. And it's particularly unspectacular if you compare it to what Samsung has released this year, or even the Essential Phone. But the Z2 Force still has potential, and if you're smitten with the modular concept, it's the phone you'll want.
Z2 Force design: Utilitarian and uninspired
Sitting next to near-bezel-less devices like the Samsung Galaxy S8 and LG G6, the Moto Z2 Force looks like just another smartphone. Where's the panache? The flair? While the Z2 Force isn't ugly, per se, it's not exactly inspired design, either.
But aside from the chunky bezels, other design elements offer nice improvements over last year's Z Force. The frame around the Z2 Force's chassis is smooth and even this time around. The front fingerprint sensor is more pleasant to touch and faster to unlock. And the whole package is a fraction of a millimeter thinner.
Like the Z Force, the Z2 Force has a protruding rear camera lens. You might appreciate having a propped-up screen, but I'd rather not have a camera housing rubbing against whatever the phone is laying on. The Z2 Force also lacks water resistance, which is a bummer since it's quickly becoming a must-have feature for flagship smartphones.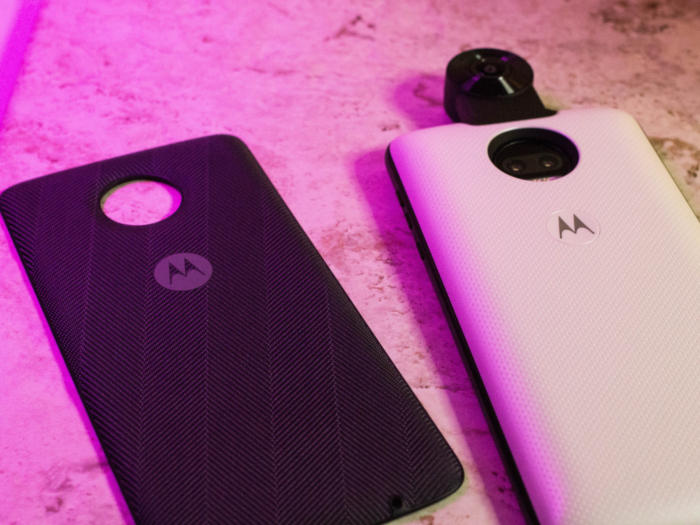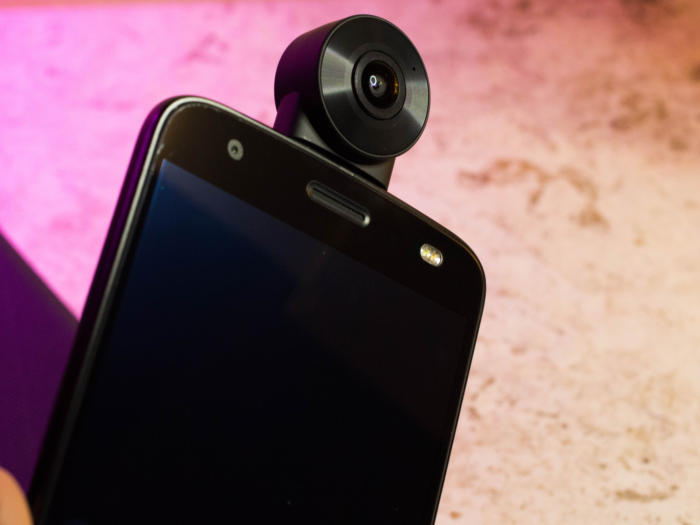 Obviously, the whole point of the Z2 Force is to customize it with Motorola's Moto Mod accessories, which fasten to the back of the phone with strong magnets. These options cost extra, and tacking on a mod—even something as lightweight and as helpful as the wireless charging Style Shell—bulk up the phone. And sometimes they don't even properly snap on, leaving the module sliding around so that it doesn't quite feel like it's a part of the phone.
The mods are only worth buying if you think you'll use them, and in some cases, their use cases are flimsy. Take, for example, the JBL SoundSpeaker mod. Sure, it puts a much better-sounding speaker directly on the phone, but why not buy a discrete Bluetooth speaker that will be compatible with anyphone?
Motorola's Power Packs, which add an extra 2200 mAh battery to your phone, make a bit more sense (but add a lot of extra bulk). Or maybe you want the yet-to-be-released Gamepad mod. As mentioned, there's also a 360-degree camera attachment available for the Z2 Force and its modular Moto relatives. But at $400, it's hardly worth considering over the more affordable, non-proprietary Samsung Gear 360.
Like its predecessor, the Z2 Force also lacks a headphone jack, so you're forced to carry a dongle around with you every step of the way if you want to plug in a pair of headphones. I'm sure your friend with the iPhone 7 has convinced you that you're fine, and that you'll soon adjust to life without a headphone jack, but that's only if you implement some stringent routine. My advice is to attach your favorite earbuds to the Z2 Force's included USB-C to 3.5mm adapter so that you're never without the dongle.
Motorola's shatterproof display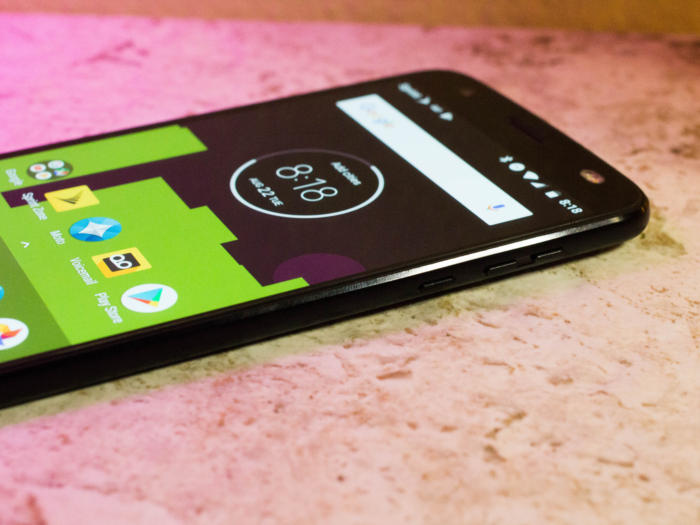 ["Source-indianexpress"]