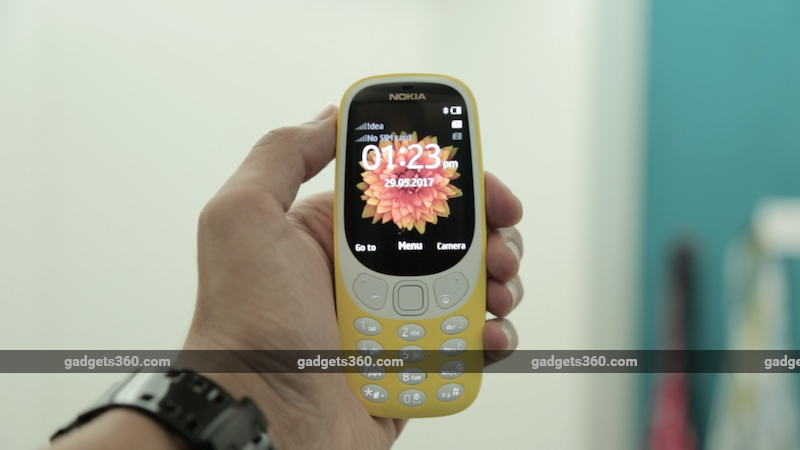 HMD Global probably stole the spotlight at MWC 2017 when it brought back the much-loved Nokia name, but it was the revamped Nokia 3310 in particular that turned a lot of heads, promising all the nostalgia of the iconic, indestructible feature phone after 17 years.
In a smartphone and app-hungry age, one might assume that feature phones would be at a disadvantage, given they lack many of the features we've come to depend on. Today, we find ourselves tied to social and communication apps such as Facebook and WhatsApp, but the Nokia 3310 (2017) is right out of the T9 era when we had to type sentences by learning which number keys to hit in sequence. For better or worse, a lot has changed in the past ten years, and we wonder whether the new Nokia 3310 can really find a place among smartphones today.
If you have fond memories of that time, you might already be feeling its appeal. So, is the Nokia 3310 (2017) a much-needed blast from the past, or is it a relic better left untouched? We break it down for you.
Nokia 3310 design and build quality
The very first thing you'll notice about the new Nokia 3310 (2017) is its vibrant outer shell, especially if you get the glossy Red or Yellow options. It's certainly eye-catching, and you'll want to show it off just for the looks you get. Compared to today's smartphones, the palm-sized Nokia 3310 feels thin and extremely light, at around 80 grams. Those who are used to carrying around a smartphone may find this a little disconcerting initially, but it won't take long for the comfort to grow on you.
Since this is a 'revamped' Nokia 3310, it borrows plenty of design cues from the original. That's partially true for the front, which has a similar white band around the screen, though the screen itself is now full-colour and much larger. The body is also curvier than that of the original. But the Nokia 3310 (2017) isn't trying too hard to recreate the past – the buttons look and feel different, and there are more modern navigation keys. On the back, you'll see a brand new camera with an LED flash sitting prominently above the Nokia logo, and there's a 3.5mm socket on the bottom.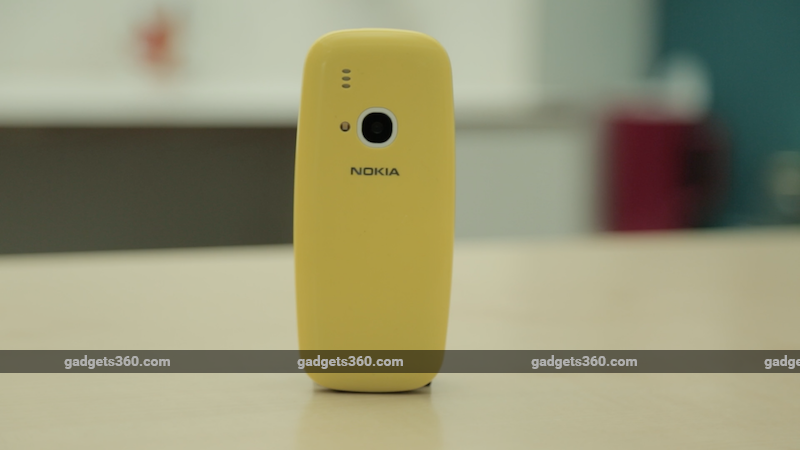 Of course, durability is one of the key attributes that made the Nokia 3310 stay with us (both physically and metaphorically) till today. The new version does feel pretty solid, and you can safely drop it without your heart skipping a beat.
Although HMD Global claims that outdoor readability in sunlight is good, we felt that the 2.4-inch QVGA (240×320-pixel) display is actually highly reflective, and you will need to set the backlight level above average to be able to read the screen under bright light. The colour screen isn't true to the original Nokia 3310 but it's a choice that was necessary, and it does make the device much more usable.
You'll be greeted with an updated Nokia ringtone, which might bring a smile to your face. However, as far as nostalgia is concerned, it probably ends there.
Source"timesofindia"]