Update 7/12/17: We've added a video to illustrate the process of moving your data from one Android phone to another.
Moving to a new phone can be a pain. Android might have the edge over iOS when it comes to tight integration with cloud services, but Google still has a ways to go when it comes to effortlessly transferring all your data off your old phone and onto the new one.
But it has gotten better. You'll need to rely heavily on Google's services, of course, but with Android Nougat, moving your personal info has never been easier. It'll still take a some vigilance and a little work, but you don't need to be an Android whiz anymore to ensure your data is ready to move the next time a catastrophe hits your phone—or you just really want a new one.
TABLE OF CONTENTS
Know your backup options
Mail, calendar, and contacts
Photos and music
Passwords and bookmarks
SMS and MMS messages
Know your backup options
Before you can do anything, you'll need to make sure your old phone is signed in to your Google account. It almost certainly is, but head over to the Google tab in Settings to make sure. 
Then, you'll need to find your phone's backup settings. On Pixel and Nexus devices there's a Backup & reset option under the Personal tab in Settings, but the location varies on other phones. The easiest way to find it is to type "backup" into the settings search bar.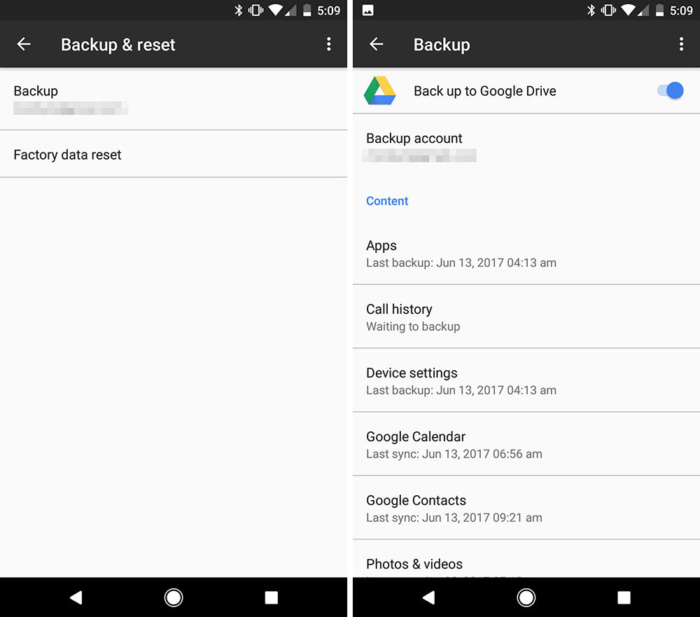 Once you're there, you'll see a couple options. On Pixel and Nexus phones, there's a Back up to Google Drive switch that will enable several types of content to be backed up, including installed apps and accompanying data, call history, device settings, calendar entries, contacts, photos and videos, and, exclusive to Pixel phones, SMS messages. It'll be backed up automatically overnight, so once you switch it on, you won't have to give it another thought.
On other phones, you'll see a Back up my data toggle. Turning it blue will ensure that your application data, Wi-Fi passwords, and various phone settings are sent to Google servers and at the ready when you sign in to a new phone. This way you won't have to re-enter passwords to networks you've already saved. Yes, that means Google probably has all the world's Wi-Fi passwords. But that's a story for another day.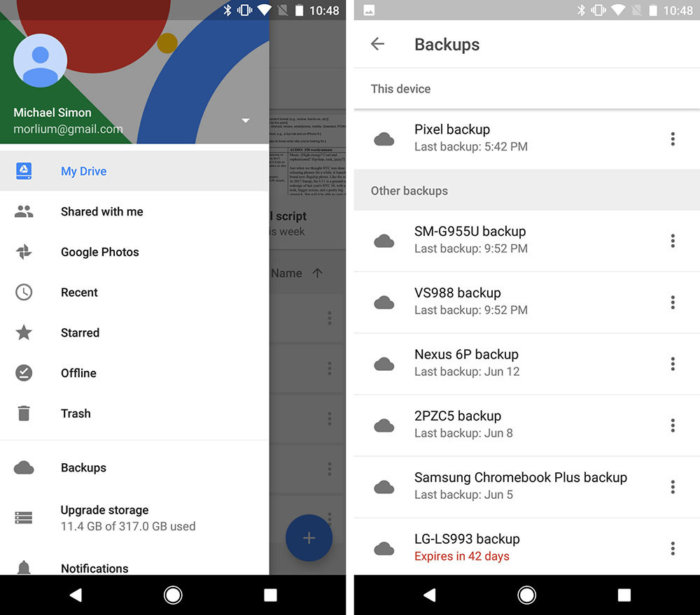 [Source"timesofindia"]