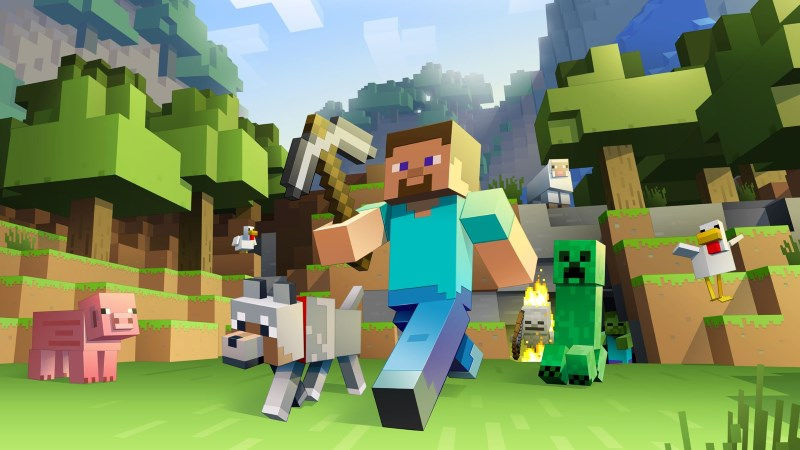 HIGHLIGHTS
You can play Minecraft across consoles, smartphones, and Windows 10 PCs
The PS4 and Nintendo Switch are not a part of this
The Minecraft Better Together for the Switch will be out in winter
Announced at E3 2017, Minecraft finally gets cross-platform play via the Better Together update. What this means is, Windows 10, Xbox One, Xbox One X, VR, and mobile versions of Minecraft will be able to play together. You can also play the game on one platform and continue on another.
While it was mentioned at the time that the Nintendo Switch would be getting the Better Together update, Minecraft developer Mojang has confirmed it will be out later this year.
"We're still working on getting this new version of Minecraft ready for players on Nintendo Switch. We want to make sure that everything is ready to bring this platform onboard, and there's a lot of work to do to make that happen," wrote Marsh Davies, Creative Communications Manager at Mojang on the official Xbox website.
"After all, no one has ever done anything like this before in the history of gaming. We expect to be ready with the free Better Together Update on Switch this winter," his post continues.
If you own Minecraft on the Xbox One or on Android, iOS or Windows 10, you'll get the update automatically. But Davies notes that if you own a disc version of Minecraft on the Xbox One, there will be a "short wait" before the free download is available. He claims there could be "day or two to process all the requests."
Don't expect the Minecraft Better Together update to hit the PS4 or PS Vita though. Sony has refused. No surprise considering it requires Xbox Live. The last thing the company would want is to use a competitor's service on its hardware.
According to Mojang CEO Jonas Martensson, to use Minecraft for cross-platform play Xbox Live is required even on the Nintendo Switch. In an interview with Pressfire.no translated on popular gaming forum NeoGAF, he stated that Nintendo has agreed to this and have been "pretty pragmatic and understanding."
"We're tying everything together with Xbox Live. So you log in with Xbox Live…," he trailed off, further being pressed by the website if this would include the Nintendo Switch to which he said:
"Yes. That's pretty unique as well! But everyone that's in on this, all the platform holders, have been pretty pragmatic and understanding of that what we're trying to do is create a good experience for the players. We needed a good system to connect everyone, and Xbox Live is a good system."
Later in the interview he goes on to say that Nintendo has been "very open when it comes to working together" and the process of incorporating Minecraft cross-platform play on the Nintendo Switch has been "very smooth."
["Source-gadgets.ndtv"]