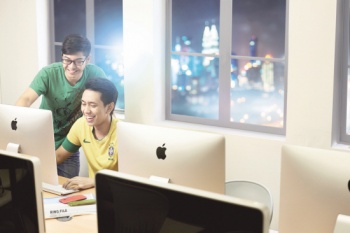 TECHNOLOGY has become an integral part of our lives in the last decade thanks to the booming technology sector's contribution in the rapid development of new technology. Some lament that the information technology (IT) industry has become oversaturated, but the truth is, technology is constantly growing.
According to a report commissioned by Engine Advocacy, a non-profit group advocating for public policies that encourage the growth of technology start-ups in California, job growth in the sector is beating the rest of US economy by three-to-one.
This is supported by a study by the Monster Employment Index (MEI) Malaysia, saying online hiring for information technology, telecommunica-tions, and other IT-based business processes increased by 12% in April this year from last year.
The Head of SEGi University's School of Information Technology, Haw Wai Yee echoes a similar sentiment, adding that SEGi University & Colleges's 40 years of academic excellence knows what it takes to produce competent, work-ready graduates to meet the needs and demands of industry.
"Programmes offered by SEGi are meant to ensure students possess necessary skills to design, develop and deliver technology or software in their future jobs," says Haw.
For example, students who are pursuing the Bachelor of Information Technology (Hons) can choose from three specialisations, which are Business Systems Design, Software Engineering, and Computer Networks. The first two specialisations are developed in collaboration with their university partner from Abertay University in UK.
Students can choose from a wide variety of IT programmes at SEGi from Certificate in Information Technology, Diploma in Information Technology, Diploma in Computer Studies, to Executive Diploma in Information Technology.
SEGi stays true to their tagline "The Best in You, Made Possible", and the importance in giving an equal opportunity to everyone to pursue tertiary education, regardless of their gender or background.
["Source-thesundaily"]