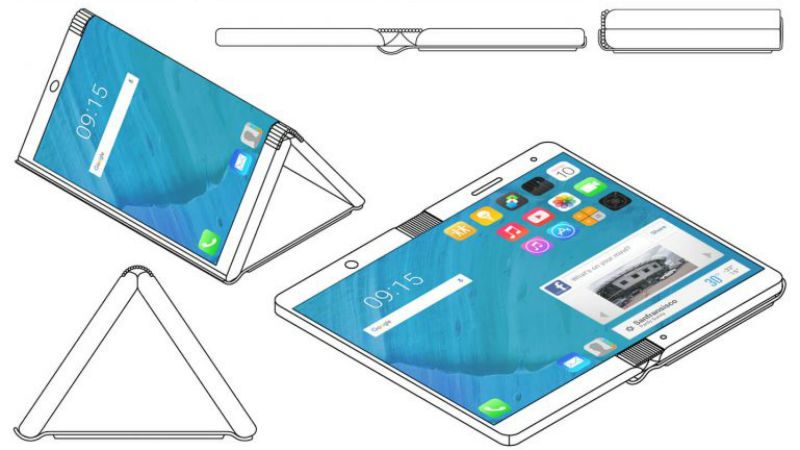 HIGHLIGHTS
Both patents were filed in 2016
Motorola phone to introduce a cover with wireless charging support
Microsoft device may have a display right at the hinge as well
Folding phones and tablets will likely be the next big thing in the personal tech domain, with manufacturers such as Apple, Samsung, and Huawei all said to be working on their own foldable handsets. Now, companies like Motorola and Microsoft also appear to be willing to jump on the bandwagon. Lenovo-owned Motorola is said to be working on a phone that only comes with a flexible display, but also with a wireless charging cover. Meanwhile, Microsoft is now rumoured to be developing an all-new piece of hardware that would be a phone with a foldable form factor. A new patent application from the company has revealed that it might use three screens for the device, including a small display on the hinge.
As per Dutch site LetsGoDigital report, the World Intellectual Property Organization (WIPO) has approved a Motorola patent for a folding smartphone design. As per the design, there is a wide rectangular display that can be folded to give a smartphone-like experience, while unfolding it will make the device work like a tablet. The patent shows that the flexible screen get wrapped around a hinge and it comes with a cover that could be used to protect the display or to support the phone as a stand. The cover may also function as a wireless charger.
The Motorola foldable smartphone patent was first filed in September 2016, indicating that the company has been toying with the idea for two years now. It is possible that Motorola might have moved past it. However, if the company is actually still working on the phone, the key feature that will set it apart from other manufacturer's foldable phone patents will be the case cover with wireless charging support.
To recall, in February this year, Lenovo CEO Yang Yuanqing had hinted at a press meeting during Mobile World Congress 2018 in Barcelona, that Motorola will be focussing on foldable smartphone technology in the coming months.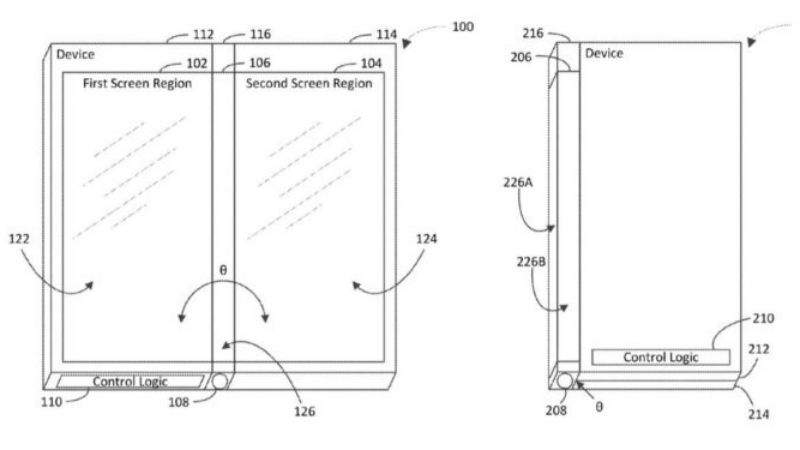 Coming to the Microsoft foldable smartphone, a recently published patent application showcases a tablet-like handset that can be folded on both sides. It appears to have two primary displays that can be seen when the smartphone is opened. Interestingly, it also includes a third display at the hinge. As per the patent application, the information found on the third screen depends on the state of the hinge. It essentially means that what you see on this particular screen will depend on whether you have the device opened in tablet mode, "tent mode," or have the screens opened like a book.
It is worth noting that Microsoft filed the patent on November 9, 2016. There is no clarity on whether the patents will manifest in actual products, though Microsoft at least appears to be putting some thought into the concept. Interestingly, last year, Microsoft was said to be working on a foldable phone design that was expected to be announced in 2018.
["Source-gadgets.ndtv"]