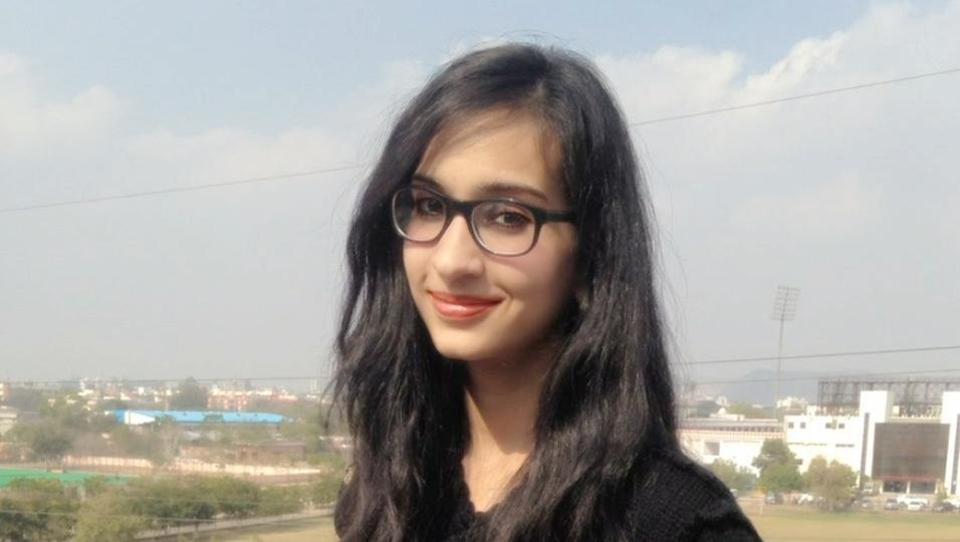 Jaipur Aayushi Pareek, who secured all-India rank 24 in the Company Secretary (CS) exams, wants to become a judge. The results of the CS professional and executive programme were declared by The Institute of Company Secretaries of India (ICSI) on Friday.
The Jaipur topper said that her family had a judge for a neighbour and she was fascinated with the prestige and perks he enjoyed. "I always thought about how proud the judge's parents must be. The residents of the colony would always say to him that the colony was lucky to have him. I always felt that I too should have all of that," said Pareek.
Pareek's father is a lawyer while her mother is the principal of a college in the city. A student of St Angela Sophia Senior Secondary School, she graduated with a commerce degree this year from St Xavier's College, Jaipur.
"My daughter would study 10 hours a day. I was convinced that she would secure a top rank but she herself was skeptical," says Rajesh Purohit, Pareek's father.
She plans to join an LLB programme in a private college this year and prepare for the Rajasthan Judicial Services. Always fond of trying new things and argumentative in her own words, Pareek is fond of reading and writing poems. Joining the civil services was also one of her goals.
Pareek has two siblings, a sister and a brother who are in Class 12 and Class 6, respectively.
["Source-hindustantimes"]