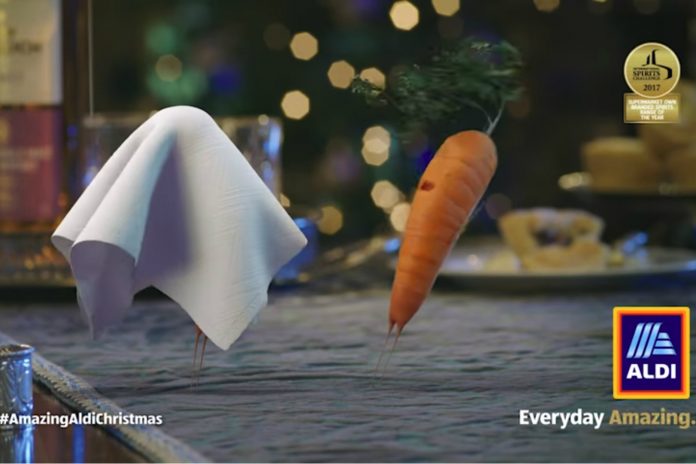 Aldi's Christmas advert for alcohol has been banned for having a "strong appeal to audiences under the age of 18" by the Advertising Standards Authority (ASA).
The advert was brought to the attention of the ASA by a viewer who thought Aldi's Christmas mascot Kevin the Carrot would appeal to children under 18, and that it was irresponsible to be advertising alcoholic drinks.
It references the 1999 film The Sixth Sense, starting with Kevin stating he "sees dead parsnips" followed by a voice over which says: "There were a few spirits that cold Christmas night. Award winning bottles for raising a toast and one frightened carrot had just seen a ghost."
Despite Aldi's response to the ban stating that although "Kevin the Carrot was intended to be humorous, it was not designed to have specific appeal to under-18s", the ASA took into account that it had sold the character as a soft toy which was especially popular with kids.
"We therefore considered that Kevin was likely to have strong appeal to audiences under the age of 18," the ASA said.
Clearance agency Clearcast felt Aldi was in the right, stating that it "considered that Kevin and the overall theme were all likely to have general appeal rather than appealing specifically to under-18s, and therefore considered that it was acceptable to feature the character in ads that featured alcohol".
["Source-retailgazette"]