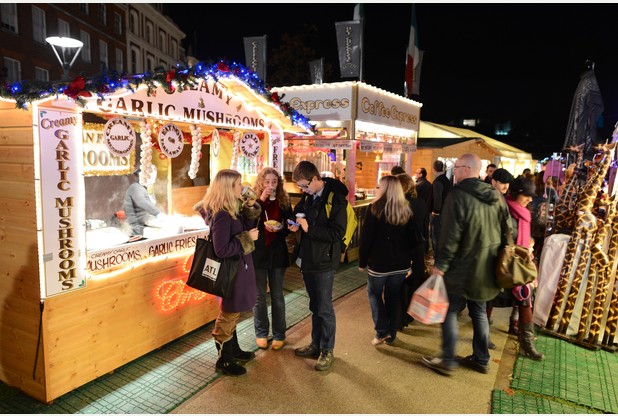 Exeter Cathedral has announced that there will be some big changes to this year's Christmas market.
The events team at Exeter Cathedral is set to take over the running of the city's popular Christmas market this year. And it will bring live music, more local traders and a change of layout.
The festive village which will have a new layout, will still have a continental feel but will also give more opportunities to support local businesses and performers.
The market will also introduce a new bandstand which will be set up in front of the Cathedral, which will see performances from local bands, carol singers and choirs, who will be able to bid for free slots to entertain traders and customers.