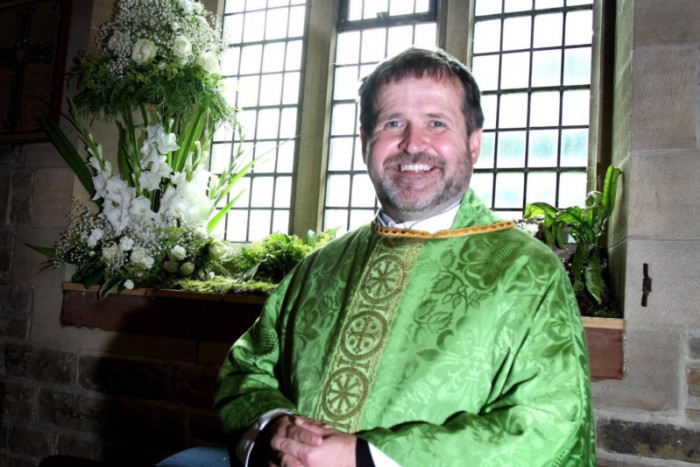 The Ven Michael Everitt, Archdeacon of Lancaster
When did you see your first Easter egg of the season?
I can remember carol singing in a supermarket on Christmas Eve watching the staff strip the Christmas display and starting to put up the Easter Eggs and Hot Cross Buns display.
Some of my fellow carol singers were horrified, while I turned all theological and most folk were just confused.
Tomorrow, February 2, is 40 days after Christmas and a couple of months before Easter and marks a change over time.
The old English name for February 2 is Candlemas and it commemorates Jesus being taken to the Temple by Mary and Joseph and two elderly people who were 'always in the temple' had their lives transformed.
Simeon and Anna were both very old and both had been told by God that they would see the Messiah before they died.
They must have wondered if it was ever going to happen and then they saw Jesus and both felt their lives were complete. Simeon spoke of Jesus as being a Light to light up the whole world. Both Anna and Simeon give beautiful, spontaneous and heartfelt responses to Jesus as a little baby brought into the temple.
However, in it all there are sad words too, Mary is warned her own soul will be pierced. She is warned of the heartache of the Cross that it is to come. Candlemas acts as a pivot point between Christmas and Holy Week with Good Friday and Easter. Indeed it is often referred to as the last day of Christmas before we focus on Lent and Easter.
For me it is a beautiful moment of all generations of humanity meeting together, the elderly, the new born and those of working age. They are all together learning something fresh from the other. Simeon and Anna that this little baby brings hope, light and glory to the World. Mary and Joseph that the baby Jesus has been longed for by many and their involvement with him will carry an emotional cost. The baby Jesus hears what strangers know of who he is to be.
A candle flame is delicate yet still shines bright in the darkness. A 40 day old child is weak yet still can change a whole host of lives. Two elderly forgotten people can find total meaning and deep joy in the faithfulness of another.
Happy Candlemas, and as you put that last bit of tinsel that you missed away don't forget that Easter and Christmas are about the same person.
["Source-lancasterguardian"]