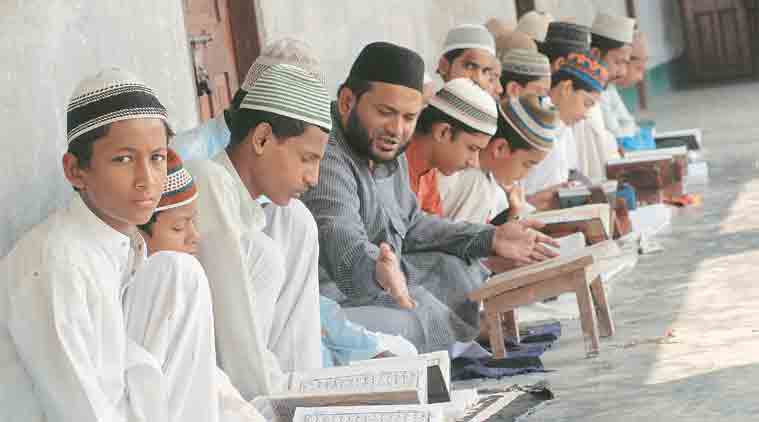 The Uttar Pradesh government has asked madrasas to recommend names for the State Teachers' Award 2016-17. Applications can be submitted to minority welfare officers in districts from September 11 to September 29. Minorities Welfare Director NP Pandey said teachers with an experience of 15 years can send applications for the Rajya Adhyaapal Puraskar. Differently abled teachers need to have an experience of 10 years.
BJP leader Romana Siddiqui said the party "never discriminated on the basis of caste, creed or religion. We do not believe in divisive politics".
"A teacher is a teacher, irrespective of his or her religion. And it is unfair to drag such a noble profession in the narrow lanes of caste, creed and religion," she said.
UP minister for minority welfare Laxmi Narayan Chaudhary said: "We want to improve the standard of education in Islamic schools. The government is taking various steps to modernise madrasas by integrating them with ITIs and the skill development mission."
On the uproar over the state government's decision to record Independence Day celebrations in madrasas, the minister said, "The main motive behind it was to highlight the good work done in madrasas. Anyone who is patriotic and respects nationalistic sentiments will never question the motive behind the decision."
["Source-indianexpress"]