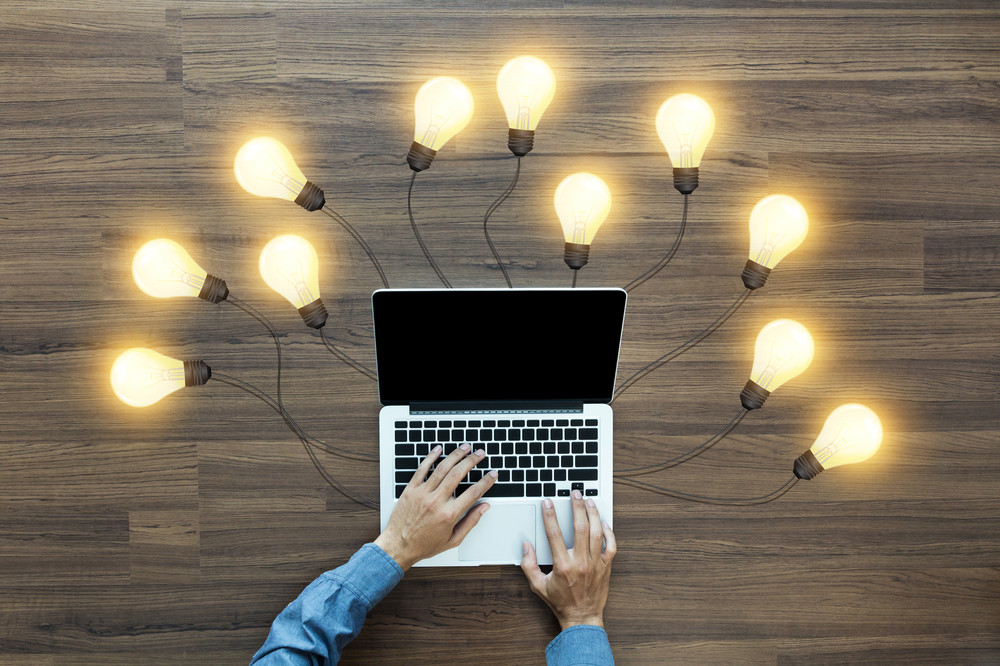 Over the past decade the traditional university classroom model of higher education has had to contend with three disruptive forces: the march of the digital age, the persistent creep of online distance education as a viable learning alternative, and a global social movement calling for the democratization of education for those who lack means or access.
When the year 2020 began, the impact of these three disruptive forces on the traditional university classroom model was a "slow burn" phenomenon. Then along came COVID-19 and transformed this slow burn into a raging inferno that is unlikely to ever subside.
COVID-19 will undoubtedly change the world forever, with many social and economic patterns unlikely to return to normal again, even after the pandemic has passed. This is especially true for the university sector, and the way that higher education is delivered to the many, not just the privileged few.
It was only a few months ago — just prior to COVID-19 – that online education was beginning to gain mainstream recognition for being just as effective, if not better, than a traditional classroom education. Innovative new digital learning technologies were hitting the market while more people than ever before were connecting to the worldwide web thanks to public and private investments in network infrastructure.
Digital literacy was building amongst populations — especially amongst younger people — and universities everywhere were offering more and more of their content completely online and classroom-free.
Most importantly, many communities were starting to gain access to an online university education where previously they faced exclusion due to the barriers of disadvantage, remoteness, or poverty.
This confluence of factors was just as true for Australia as it was for Indonesia; both countries were witnessing the dawning of a gradual democratisation of their higher education systems.
Fast forward a few months to May 2020 and you could not have written a script for a more dramatic acceleration of online university distance education. The COVID-19 pandemic and the seriousness of social distancing measures have set in motion an unstoppable wave of advancements in digital learning.
Consider the forces at play here: the enforced necessity for universities to pivot rapidly to online delivery during lockdown; the unprecedented commercial gold rush on developing new educational services and technologies and being the first to get them to market; the elevated priority that people are placing on connecting themselves to the digital world; and the growing realization that university education can not only continue largely unaffected, but can also thrive, when delivered completely online.
The signal being sent to university educators all over the world during the COVID-19 crisis is clear — online distance education is a viable, cost-effective and rapidly-improving way of empowering students regardless of their location, age, gender or social status. It is a belief I share with university leadership colleagues around the world that COVID-19 will bring forward the inevitable digital democratization of education by a full generation, and this will be a marvellous consequence of an otherwise disastrous global health crisis.
But before we get too excited by this notion of an unforeseen virus fast tracking education-for-all via a digital revolution, we need a quick reality check.
First, it is unlikely the digital classroom will ever fully displace the traditional campus classroom. Those who seek the conventional face-to-face university teaching experience will continue to find a market saturated with providers offering this experience.
Even though 50 percent of the students at my own university in Australia study via distance learning, and some similar options will also be available to students in our new Jakarta campus, we still place enormous importance and investment in our on-campus teaching delivery.
Second, while most educators can see the tremendous social and economic impact of the digital education revolution, there remain many leaders, legislators and decision makers who are only just beginning to reassess their view of online university education.
We need to remember that for decades there was a universal belief in the effectiveness and supremacy of face-to-face learning in a classroom. Generations of parents have worked hard to send their children to the best schools and universities — sometimes hundreds of miles away — so they can access the best teachers, the best classrooms and the best libraries in person.
The traditional classroom has served humanity well, so it is understandable that our civic and business leaders might be skeptical towards technological disruptions to established practices. Here, educators need to make it clear that online learning is not a threat to the traditional classroom.
Instead, online learning is a way of extending our traditional learning practices into communities that city-based university campuses cannot reach.
Third, the inevitable digital democratisation of global university systems brought about by COVID-19 is unlikely to occur smoothly, evenly, or equitably.
Like Australia, Indonesia sees a large proportion of its population living outside of major cities where the challenges of remoteness, language, digital infrastructure, internet speeds, network access and affordability, and skilled workforce limitations pose real obstacles to the equality dividends of online distance education.
Many of the solutions to the complex challenges faced by our two countries have not yet revealed themselves — but I believe they will, and closer university collaborations between our two nations will only accelerate the process.
We have so much we can learn from each other on this journey. Indonesia and Australia share not only a similar location in the world, we also share similar values. Both our nations place tremendous importance on the transformative power of education, and its indisputable place in our societies as a fundamental human right.
Our countries share similar development aspirations as we seek to lift the prosperity of our peoples while we assume greater influence on the global stage through peaceful means.
And both our nations seek to achieve our respective development aspirations by removing barriers to education and lifting the university participation amongst entire communities who have never previously had the means or opportunity to study.
I am excited by the digital journey that both our countries are embarking upon, and the many social and economic opportunities that ordinary people will gain as a result. Indonesian universities will find many global universities who are eager to collaborate with them.
source: thejakartapost