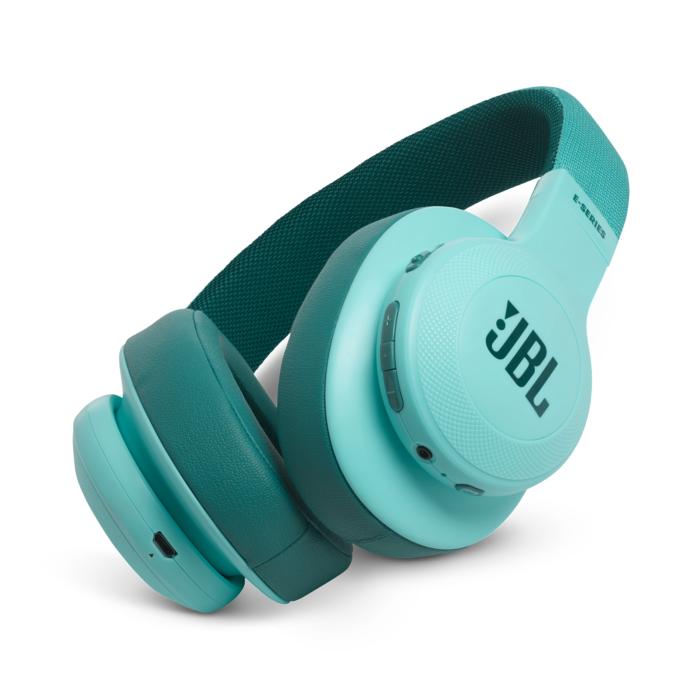 When you put them on, you tend to forget you're wearing headphones. Their light weight makes them great for toting along just about anywhere. But their folding options take portability even further.
You can fold these JBLs in two different ways—something that's highly unusual in an over-the-ear headphone. You can twist the ear cups flat to slide them into a backpack or sleeve; or, like the V-Moda Crossfade 2 Wireless, you can fold the E55BT ear cups fully into the headband for an ultra-portable form factor.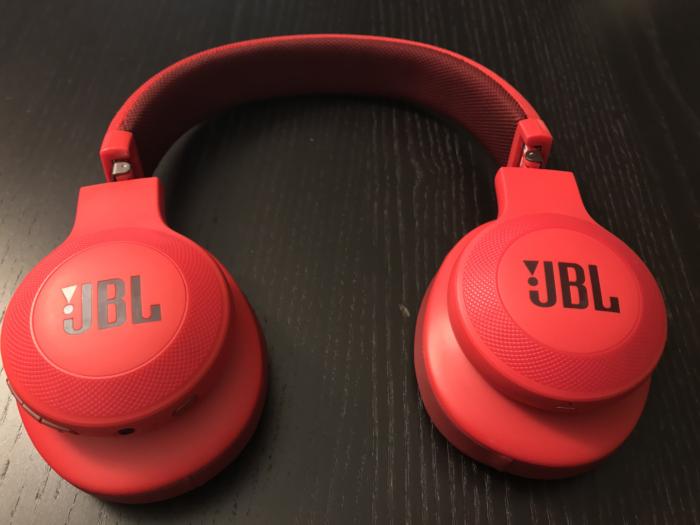 The E55BT's ear pads themselves are made of a synthetic leather. It's soft but with extended listening, they will get warm.
The ear cups' inner side tell you which one is left or right. The outside are boldly branded with the JBL logo, while the rounded sides house traditional controls. The bottom of the left ear cup has a MicroUSB charging input. JBL says you can get up to 20 hours of playing time.
The right ear cup has a power switch, 3.5mm input, microphone, inline remote controls, and a Bluetooth pairing button. You can use the included 3.5mm cable if you want to use the headphones passively. There's no lightning cable for iPhone 7 models, so you'll need to use a lightning-to-3.5mm adapter.
The remote controls are basic volume up, play/pause, and volume down.  Pressing and holding the volume up or volume down will advance or rewind a song. I found this functionality to be awkward; if I didn't hold the button down long enough, all I'd do is adjust the volume.
[Source"cnbc"]