Justice secretary says he will discuss the allegations, which have led to suspension of seven staff at Medway centre in Kent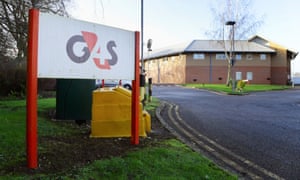 The justice secretary, Michael Gove, is to meet G4S private security chiefs this week over the suspension of seven members of staff following allegations of abuse at a young offender centre run by the company in Kent.
Gove said prisons and Ofsted inspectors visited Medway secure training centre on Monday to ensure the safety of teenage offenders and onsite independent monitoring has been stepped up since the allegations.
He ruled out Labour calls for all G4S-run prisons, secure training centres and immigration detention centres to be put in "special measures" and the company banned from any further government contracts. He has, however, admitted that the company has at times "let the government, and those in our care, down".
The Medway staff, including two duty operation managers, were suspended after written allegations of unnecessary use of force had been received as a result of undercover filming by BBC Panorama at the centre.
The allegations made in the programme to be broadcast on Monday include claims that staff punched and slapped children and tried to conceal their behaviour. Medway holds as many as 76 young offenders aged 12 to 18.
Answering an urgent question in the Commons, Gove said he was grateful to the BBC for the work it had undertaken and that the allegations were being treated with the "utmost seriousness".
Kent police and Medway child protection teams are now investigating the allegations on the basis of information the BBC shared with them.
"I will also be meeting G4S this week to discuss the allegations and to review their response. I'm under no illusions that our system of youth justice needs reform," Gove told MPs. "The police will decide in due course whether criminal charges should be brought. It would inappropriate for me to comment further."
Labour's justice spokesman, Andrew Slaughter, that G4S's record in running other youth and immigration detention centres, including Yarl's Wood, meant it should be put in special measures and blocked from bidding for further government contracts.
Gove rejected the demand, insisting that while G4S had at times let the government down, it was wrong to make blanket allegations against a company that was "doing a good job" running other prisons.
[Source:- the gurdian]