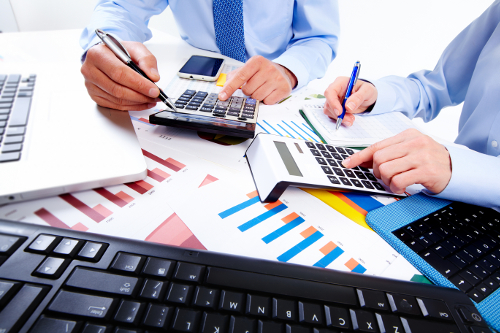 Don't know about any such proposal: Drabu
Srinagar: The J&K Health Department has submitted phase-wise regularisation of nearly ten thousand National Health Mission employees to the Finance department for approval.
Minister of State for Health and Medical Education, Asiea Naqash told Kashmir Reader that the Department has agreed on various demands of National Health Mission (NHM) employees including their regularisation in a phased manner.
However, she said the final decision on the regularisation process would be taken once the Finance Department gives its go-ahead.
"We have already sent a detailed proposal to Finance Department last month with different recommendations about NHM employees. It is up to them to see various possibilities as per financial position of the state because they are aware of financial implications of such decisions," she said.
Naqash said the decision would take a lot of time and appealed the striking employees to join back their duties immediately.
All hospitals and several healthcare units have been affected by the strike. Emergency services and casualty outpatient clinics functioned in these hospitals where NHM employee even deserted the patients in IPD wards.
Many out-patients had to go back home. Temporary arrangements were made to attend to emergency and medico-legal cases, as per administrators.
"Big policy decisions cannot be taken in a jiffy. Government is aware of their demands as most of them are genuine. But, we have to adopt a holistic approach to solve their issues," the Minister said.
"Patients are suffering in absence of NHM staff and our hospitals are going through a difficult phase. I appeal the striking employees to join back duties so that we start the dialogue process with them and solve their issues," she said.
Minister for Finance, Haseeb Drabu said he didn't go through the proposal sent by the Health Department about NHM employees.
"I was busy with Assembly. I didn't come across any proposal by the Health Department about NHM employees. I will get back to you as soon as I read it," he told Kashmir Reader.
NHM employees working on contractual-basis since 2001 are the frontrunners of the healthcare sector in the state. However, they continue to suffer in absence of monetary perks and regularization policy by the Government.
The strike of National Health Mission (NHM) employees has completed 15 days on Thursday as the government failed to negotiate with them or come up with regularisation policy.
The strike has also hit the healthcare services in hospitals across J&K badly as contractual doctors and medical staff stayed away from all services including emergency since last week.
NHM employees including doctors and paramedics started the strike on December 20, in protest against the continuous 'cold-hearted' approach by the state government.
["Source-kashmirreader"]