The boutique audio industry makes a lot of cash providing customers with that last 1- to 10 percent of audio quality. That's the market Oppo Digital is aiming for with its $1299 UDP-205 4K Ultra-HD Audiophile Blu-ray player. That's beyond expensive for the average consumer, though in truth, being built to the nines and sounding excellent, it's easily the best player we've tested so far.
TABLE OF CONTENTS
Style and design
Interface and remote
Output and input nirvana
Performance
Pricey, but worth it to those who care
Style and design
If you're looking for a svelte, low-profile player, look elsewhere. The UDP-205 is a hefty, double-height piece of A/V equipment (it's 16.8 inches wide, 12.2-inches deep, and 4.8-inches high). Factoring the unit's hefty 22-pound weight into the buying equation, you have a bargain in terms of price per pound.
Okay, that's a stretch, but the size and weight does reflect sturdy construction, super high-grade components, and a lot of room to circulate air. Just take a gander at the picture below. This is most definitely not what you'll find in most Ultra Blu-Ray players.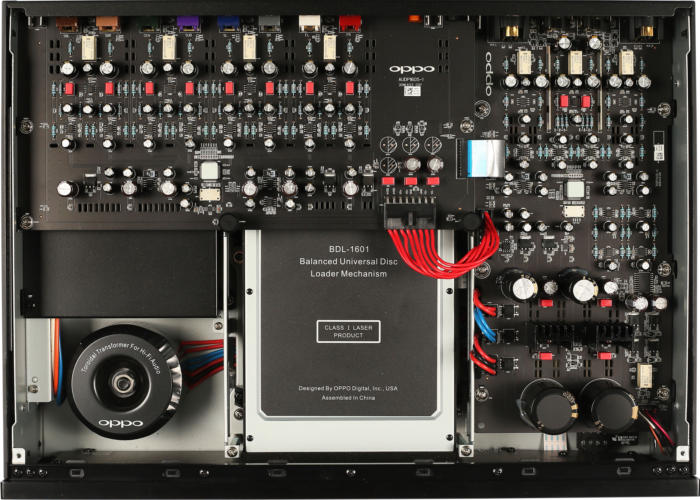 We did note that the unit runs very cool, and the optical disc tray is sturdier, quieter, and has a more solid feel than what you find in your run-of-the-mill disc player. Tastes in design vary, but the look of the UDP-205 (see the opening photo) marries well with most prosumer and audiophile equipment. Put another way, it looks as expensive as it is.
Interface and remote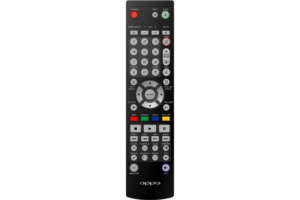 The UDP-205's on-screen interface is easy to use and easy on the eye. Options are logically laid out, and the GUI generally gets you where you want to go quickly. The remote, on the other hand, is a rather massive affair with a lot of buttons.
In actual use, it's not bad at all, and sports a motion-sensitive backlight (all buttons) so it's probably disingenuous of us to complain about it. But it just doesn't seem to 100-percent jive with the quality or style of the rest of the unit. Especially, a $1299 unit. Then again, hefty unit, hefty remote. There is symmetry.
Output and input nirvana
Before we say a word about ports, take a long gaze at the rear panel of the UDP-205 shown below. Click on the image and enlarge it.

[Source"pcworld"]