HIGHLIGHTS
YouTube on the Web now comes with a dynamic player
This brings support for square and vertical videos
Not all users are happy to see the new change though
YouTube has added a dynamic video player to its desktop version. With the latest development, YouTube on desktops has started supporting square and vertical videos. The new player also dynamically supports videos with an aspect ratio other than the traditional 16:9 ratio. YouTube for iOSreceived an update in December last year with a dynamic player to start adapting horizontal and square-shaped videos. In March, the Google-owned company expanded its offering to Android as well and started providing an all-new video streaming experience to a large number of mobile phone users. While the new change brings the same experience that has existed on Android and iOS for the last some months, some desktop users are apparently not convinced.
The addition of the dynamic player to the desktop version of YouTube lets you watch vertical videos without any black bars covering the left and right sides. The player adapts to the size of the video content if it's not the traditional 4:3 or 16:9 aspect ratio to fit it accordingly in the player. Specifically for videos recorded in a vertical orientation, the player resizes those videos based on the amount available on the screen.
"Historically, for non wide-screen videos (non 16:9) like vertical and square videos, we would show black bars alongside the video, making the video really small. This update moves away from the need for black bars," YouTube revealed in a forum post, as spotted by Android Police.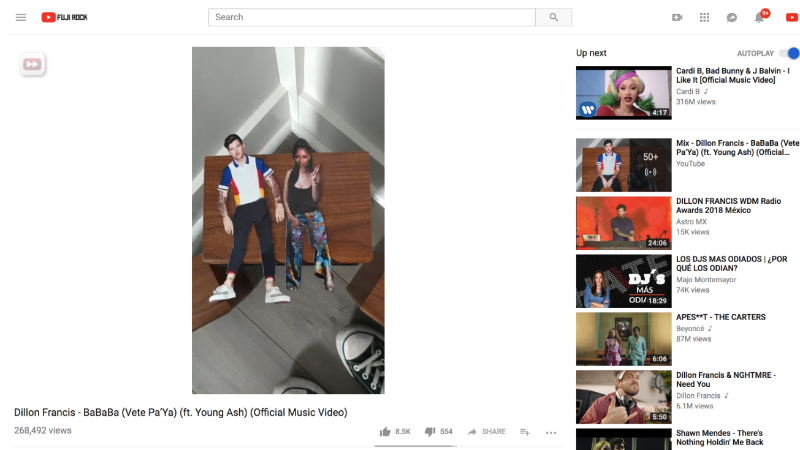 Alongside enhancing square and vertical videos, the dynamic player on YouTube also affects standard 16:9 video content as it uses the screen's extra white space to stretch the video size. While Google says that the enhancement doesn't impact the video quality, many users do not like the new change. Some of the users even complained that the dynamic player is cutting off vertical videos rather than accommodating them. Various affected users also demanded an ability to opt out.
"You need to either fix this or change it back to the way it was," one of the affected users wrote in response to the YouTube announcement in the forum post. "One of my videos is wider than 640×480, but it's being forced into a 640×480 screen. It's not being resized properly. Parts of the video are being cut off. Plus, the larger screen is actually decreasing the video quality."
It is unclear whether YouTube will consider the user demand and provide an option to disable the dynamic player sometime in the coming future.
["Source-gadgets.ndtv"]