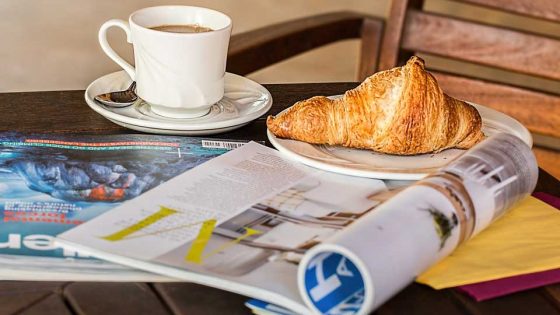 Marketing a charity doesn't have to be difficult. Even though you probably have a more restrictive budget than commercial companies, there are plenty of ways to create and launch a successful campaign to reach your marketing goals.
Looking for tips? Read our charity marketing guide for cost-effective advice.
Define your marketing goals
Whatever your marketing targets are, you need to decide what they are before you take another step in your marketing journey. Do you have a fundraising target? Want to attract more regular donors? Need to improve your organisation's authority? These are all potential goals, but you need to focus on one from the beginning and let it guide your decisions to avoid unnecessary spending.
Also consider how you are going to combine various marketing platforms within your campaign, such as print marketing (like pull-up banners and flyers) and digital marketing (including your social media channels). Anything is achievable as long as everyone on the campaign is moving towards the same goal. Just remember to make your objectives precise, measurable and realistic.
Know your audience
Knowing your audience inside and out is key to any marketing campaign. Are there any social and economic factors that might impact on people donating to your charity? Only by being fully aware of your audience's environment can you overcomeissues that could adversely affect your campaign and potentially even force you to start over at additional cost.
The first hurdle you must get over when designing your marketing campaign is finding sources to research your audience. Perhaps start by researching your current donors to find out their interests, likes and motivations. You can do this for free by using your website's analytics and metrics, checking out social media accounts, or via a postal survey.
Determine your campaign's key message
The most memorable marketing campaigns have powerful key messages. What is the main aspect of your campaign that you want people to know? Why are you even creating a marketing campaign? Strong key messages make your campaign stand out and stick in people's minds, so it's important that you get this across in a creative way.
If you're stuck for ideas, how about making a narrative pertaining to your charity? For example; US organisation, charity: water, dedicates a section of its website to real-life stories of people the charity has helped, and is renowned for its vivid images and poignant videos.
Look at how your organisation has helped others in the past and see if anything stands out. Carry out interviews, take pictures and even do a 'day-in-the-life-of' detailing a colleague or recent beneficiary of your charity. After all, showing people what your charity can do is far more effective than just telling them.
Create effective marketing content
Many people like to see images and watch videos, but strong and emotive copy can work to give people that extra push they need to get on board with your campaign.
But how do you write effective marketing copy as a charity? Make sure your content is punchy and powerful with a strong key message — such as: 'Help is a four-legged word' from Canine Companions, or 'Likes don't save lives' from UNICEF Sweden. Taglines like these jump off print flyers, pamphlets and posters. Plus, if you pair with a striking image, you massively increase your chances of marketing success.
Regardless of what platform you're using to push your campaign — Facebook, direct mail or billboards — make sure you maintain a friendly, familiar and light-hearted persona throughout to engage with your audience.
Fund your campaign
If you find that a cash injection could really help take your campaign to the next level, why not contact some of the below funding sources for help?
Trusts: these donate billions of pounds to charitable causes and there are thousands to choose from.
Local government: be aware that the level of support changes depending on where your organisation is based. Browse a list of local authorities for more information.
Public: according to Company Giving, funds from the general public account for about 35% of voluntary sector income.
Business: corporate donations are growing in popularity.
Lottery: nearly a third of lottery ticket sales are donated to charities.
Reaching your audience
Once your campaign idea is formed and ready to go, it's time to launch it to the public and start achieving your goals.
Start by contacting printing companies for advice on leaflets, posters and other forms of print marketing to see what would work best for your campaign. Did you know that almost 80% of charitable donations come from direct mail, according to a report by the Institute of Fundraising?This report also stated that print encourages loyalty, with more than 50% of the people surveyed saying that they find print the most credible marketing channel, and 25% keeping printed products for future reference.
Budget marketing has a handy tool at its disposal: social media. Fast and free, you can use your charity's online platforms — launch on Twitter, Facebook and Instagram if you haven't already — to boost your campaign and encourage people to share your posts, photos and Tweets. Past campaigns have also shown how good social media can be at spreading a message. In 2014, the Soldiers', Sailors' and Airmen's Families Association (SSAFA) launched a video marketing campaign to raise awareness and hallmark the 100th anniversary of the First World War. Despite only running for a fortnight, the campaign achieved more than 14,000 social media shares and was covered hundreds of times in the media.
With a mix of effective print materials, free social media platforms and a clear strategy from the beginning, you can easily market your charity without breaking the bank.