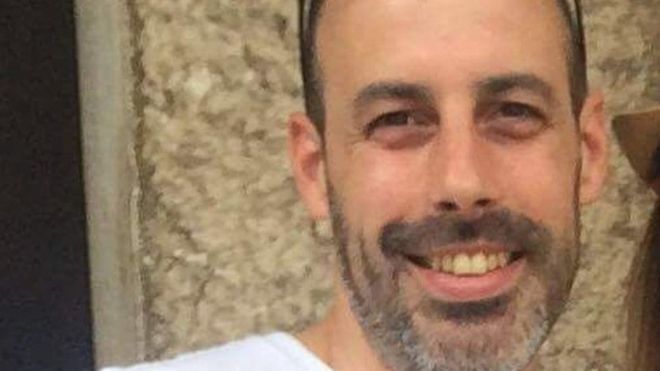 The identities of seven people killed in the London Bridge attacks have been confirmed, as police say the death toll has risen to eight.
The aunt of French national Sebastien Belanger, who worked as a chef, said he was among those killed on Saturday.
It comes as police searching for another French national Xavier Thomas, 45, recovered a body from the Thames.
Scotland Yard said the body was recovered from the river near Limehouse at 19:44 BST on Tuesday.
Mr Thomas's next of kin have been told, police said, but formal identification has not yet taken place.
Mr Belanger worked at the Coq d'Argent near Bank. He had been watching the Champions League final football match with friends at a nearby pub at the time of the attack.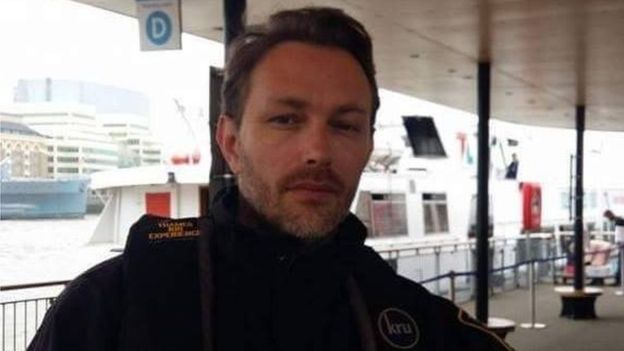 Sara Zelenak, 21, from Brisbane, Australia, who was working as an au pair in London, is also among the dead.
Her family said they were "deeply saddened at the tragic loss of our beautiful daughter".
Police have named Youssef Zaghba, a 22-year-old Moroccan-Italian man who lived in east London, Khuram Butt, 27, from Barking, and Rachid Redouane, 30, who also lived in Barking, as the men who carried out the attack.
They drove into pedestrians on London Bridge before stabbing people in Borough Market.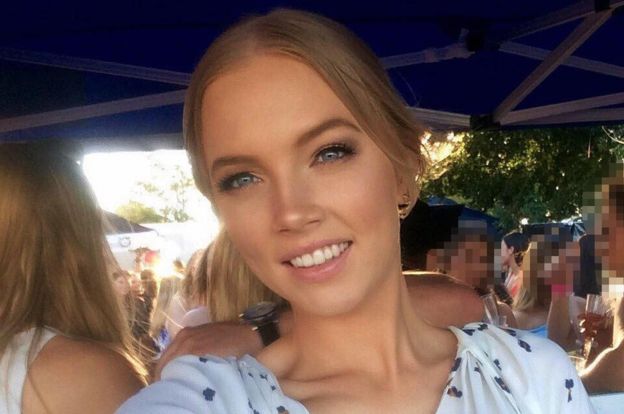 NHS England said 29 patients remain in London hospitals, with 10 in a critical condition.
Four of those killed in the attack have been named as Australian Kirsty Boden, Canadian national Chrissy Archibald, James McMullan, from Hackney, and French national Alexandre Pigeard.
Read more about the victims of the attack
French Foreign Minister Jean-Yves Le Drian confirmed on Wednesday that a second French citizen had died.
Mr Thomas was last seen walking along London Bridge with his girlfriend Christine Delcros, who was seriously injured.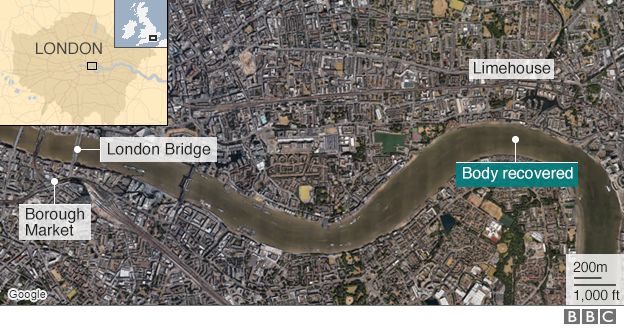 The Independent Police Complaints Commission says it is opening an investigation into the circumstances of the shooting – such inquiries are always opened after any fatal shooting involving police.
"We can confirm that 46 shots in total were fired by eight police officers – three officers from City of London Police and five from the Metropolitan Police," it added.
Under surveillance
Speaking at her house in Bologna, Italy, Zaghba's mother told the BBC that she believed her son was radicalised in the UK.
She claimed her son was under surveillance when he was in Italy, but she questioned why this was not the case in the UK.
An Italian police source has confirmed to the BBC that Zaghba had been placed on a watch list, which is shared with many countries, including the UK.
London attacker's mother ashamed to mourn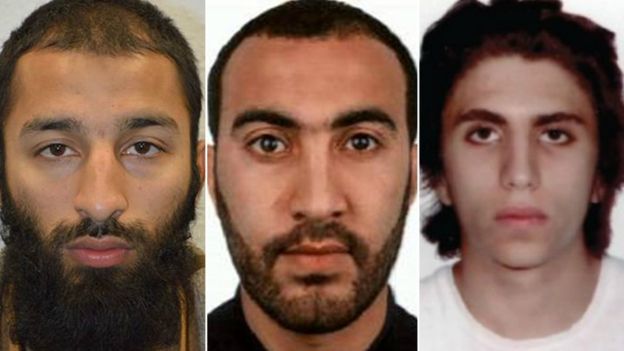 In March 2016, Italian officers stopped Zaghba at Bologna airport and found IS-related materials on his mobile phone. He was then stopped from continuing his journey to Istanbul.
The BBC understands he was not prosecuted but was listed on the Schengen Information System, an EU-wide database which includes details of potential suspects.
When Zaghba entered Britain, staff at passport control should automatically have been alerted by the Schengen system, BBC home affairs correspondent Danny Shaw said.
"One unconfirmed report suggests that did happen, apparently when Zaghba arrived at Stansted Airport in January – but that border staff still let him in," he said.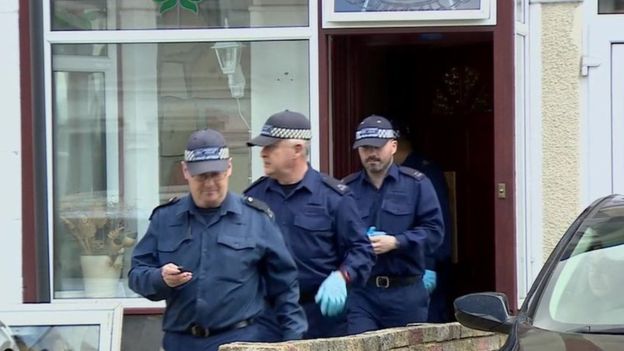 On Wednesday, the Metropolitan Police said a 30-year-old man was arrested on suspicion of terror offences in Ilford, east London.
On Tuesday a 27-year-old man was arrested in Barking on Tuesday in connection with the investigation.
Scotland Yard has been criticised for the way it handled intelligence about Butt, who had been investigated by police and MI5 and featured in a Channel Four documentary on extremism.
Police said Pakistan-born Butt had been subject to an investigation in 2015, but there had been no suggestion an attack was being planned.
Redouane was a chef who also used the name Rachid Elkhdar and police said he claimed to be Moroccan-Libyan. He married a British woman in Dublin in 2012 and lived in the city's Rathmines area.
A man was arrested in Limerick, in the Irish Republic, on Tuesday over the discovery of ID documents in Redouane's name. He was later released without charge.
A second man, who is in his 30s, was arrested on Tuesday evening, with the Garda saying it was also related to Redouane. He is being held in Wexford.
In pictures: Tributes to victims
How are UK extremists radicalised?
Entering the final day of election campaigning, Prime Minister Theresa May said she will change human rights laws if they "get in the way" of tackling suspected terrorists.
The PM said she would make it easier to deport foreign terror suspects and "restrict the freedom and movements" of those that present a threat.
Sir Keir Starmer, the shadow Brexit secretary and director of public prosecutions between 2008 and 2013, said existing human rights laws did not stand in the way of taking action against suspected terrorists.
"If we start throwing away our adherence to human rights… we are throwing away the very values at the heart of our democracy," he told BBC Radio 4's Today programme.
Former SAS commander Col Tim Collins has said intelligence "isn't good enough", adding that police needed to recruit informants from within the Muslim community and appoint Muslim officers.
Meanwhile, statistics show a rise in incidents of hate crime and Islamophobia in the aftermath of the attacks.
Provisional data shows the number of racist incidents recorded on Tuesday was 54, compared with a daily average of 38 in 2017, City Hall said.
The figures also showed 20 incidents of Islamophobia on Tuesday, compared with a daily average of 3.5 in 2017 – the highest daily level of such incidents so far this year.
["Source-ndtv"]