HIGHLIGHTS
Indian para-swimmer Kanchanmala Pande forced to borrow money in Germany to compete at World Series
Bindra's submission to Goel comes two days after he helped highlight on Twitter the plight of Pande
Goel subsequently requested the PCI to submit a report within ten days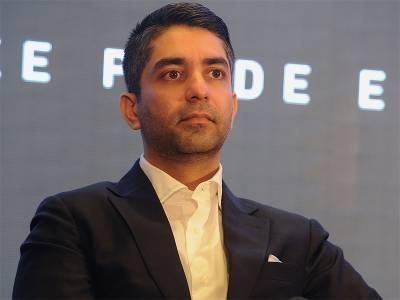 Abhinav Bindra. (TOI Photo)
NEW DELHI: Abhinav Bindra, India's only individual Olympic gold medalist and part of the PM-appointed Olympic Task Force, has submitted a suggestion to Sports Minister Vijay Goel in regards to a helpline for the wellbeing of India's athletes, particularly when outside of the country participating in global events.
The decorated Indian shooter's submission to Goel comes two days after he helped highlight on Twitter the plight of Indian para-swimmer Kanchanmala Pande, who was reportedly left to fend for herself without enough finance in Berlin where she was participating in the Para Swimming Championships. According to reports, Kanchanmala was forced to borrow money from a friend and reportedly fined for travelling without a ticket in public transports, after claiming she had not been provided enough funds from the Paralympic Committee of India (PCI).
In his letter dated July 14, Bindra writes: "The recent incident of our Paralympic athlete in Berlin raises a larger question of athlete management. Things like these continue to happen in Indian sport and leaves everybody in a bad taste and overshadows a lot of good work that is done. In this regard I have a suggestion.
The creation of a helpline for all athletes especially when in a foreign country to solve matters of extreme concern and having a contingency fund for unforeseen situations to provide just in time support to athletes would be a fantastic initiative to be taken up by the Sports Ministry."
["Source-timesofindia"]