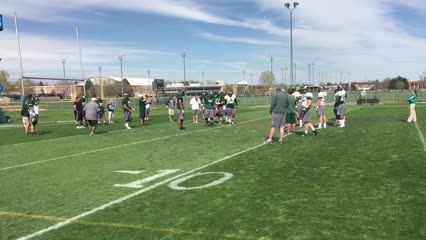 Boulder announced on Wednesday that it has launched a speaker series that will focus on how new technology is already affecting how people live and how technology is at the heart of the city's work on resilience, broadband, infrastructure, climate, energy and transportation.
The speaker series, called "The Future is Here: How Technology is Positioning Boulder for Social, Environmental and Economic Success," kicks off May 4 at the Boulder Jewish Community Center, 6007 Oleg Ave., from 5 to 7 p.m., according to a news release.
The workshop will focus on the social, environmental and economic opportunities of high-speed, affordable broadband. Participants will hear from an expert, Louis A. Zacharilla, on the "foundational power of broadband and how it is shaping communities," according to the release.
Zacharilla is the co-founder of the Intelligent Community Forum, and his presentation will be followed by a session designed to collect community member input about what factors the city should consider as it continues to meet with potential partners.
Future sessions will include topics such as energy security and independence, the path to 100 percent renewable energy, and brilliant buildings. The sessions continue monthly until November.
More information is available at www.bouldercolorado.gov/innovate. Participants are asked to RSVP.
John Bear 303-473-1355, [email protected] or twitter.com/johnbearwithme