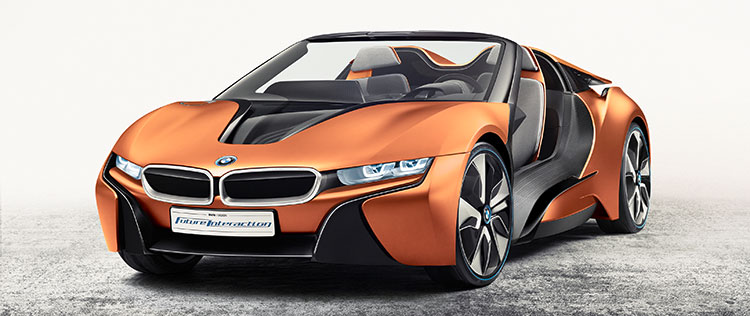 Editors Note: Are you thinking of getting a dash camera for your car? Watch our report on how one YouTuber got started with his channel Orlando Dashcams:
(Consumer Reports)–A look at some of the plans, actions, and promises from auto, software, and technology companies. Will human drivers one day be rendered obsolete?
Almost every automaker has entered the race to develop self-driving car technology, but they're not the only ones. Tech giants including Apple and Google are in the mix, as are big auto-parts suppliers, such as Bosch and Delphi. And then there's Uber—which may one day replace its human drivers with computers and software. Here's a rundown of who's doing what so far.
Apple
The company signaled its interest in producing an autonomous Apple Car with "Project Titan" around 2014. Now it's focusing more on the software brain that self-driving cars need to make decisions on the road. Apple has reportedly postponed its software launch date to 2021.
BMW
BMW unveiled an i8 self-driving concept car last year. The automaker has set a 2021 goal for autonomous vehicle delivery. BMW is partnering with Intel and Mobileye to develop more-advanced photo-recognition systems.
Fiat Chrysler
The automaker has partnered with Waymo, formerly the Google self-driving car project, outfitting 100 of its Chrysler Pacifica minivans with self-driving equipment. Waymo's test vehicles have been under development in four states. Fiat Chrysler has a semi-autonomous concept car, the Portal, aimed at millennials.
Ford
Ford announced its goal of selling robotic taxis by 2021. Ford is demonstrating its updated autonomous-driving technology in a fleet of self-driving Ford Fusion sedans. Ford is involved in Mcity, a simulated city in Ann Arbor, Mich., designed to let automakers evaluate and develop their automated vehicles, and has an R&D facility in Silicon Valley.
Google/Waymo
In December, Waymo became the name of the Google self-driving car project. The new company's goal is to release fully autonomous ride-sharing cars as soon as this year. It's testing in four cities, including its home base, Mountain View, Calif. In January, Waymo announced advances in sensor technology and software.
GM
Last year GM bought Cruise Automation, a technology startup based in San Francisco, and is applying its software to fully autonomous Chevy Boltelectric cars currently being tested in three states. GM's semi-autonomous "Super Cruise" technology will appear on some Cadillac models this year.
Mobileye
The company supplies cameras and software for much of the auto industry, and is marketing systems that use eight cameras. Mobileye is concentrating on ways to crowdsource data so that cars can access continuously updated maps, and says artificial intelligence is needed to enable car decision-making.
Mercedes-Benz
Daimler AG, the company behind Mercedes-Benz luxury cars, has agreed to produce autonomous vehicles for Uber in the next few years. It has declared self-driving technology to be one of the pillars of its business strategy, and is testing one vehicle on public roads in California.
Nissan
Nissan's ProPILOT system—a suite of crash-avoidance technologies that allow for limited autonomous highway driving—is now in use in Japan and is expected to roll out in Europe this year. Nissan is adapting NASA's Mars rover technology to create self-driving programming called Seamless Autonomous Mobility. It's targeting 2018 for launching limited self-driving capability for highway driving. Nissan plans to have 10 models with some autonomous capabilities worldwide by 2020.
Tesla
Tesla announced in October 2016 that all cars going forward would have all the hardware needed for autonomous driving—including cameras, radar, and sonar—and that software will be rolled out in phases. The company expects that fully self-driving Teslas will be possible in two to three years, pending regulatory approval.
Toyota
The automaker has invested $1 billion in artificial intelligence labs on both coasts, and is hiring professors from Stanford, Michigan, and MIT. It aims to have some autonomous driving features on the market by 2021. In the works are "Guardian," which is designed to engage only as crash-avoidance technology, and "Chauffeur," which would be on all the time. Toyota unveiled an experimental prototype car, Concept-i, that uses artificial intelligence to drive itself while also monitoring the moods and needs of its human passengers.
Uber
Uber is running an experiment in Pittsburgh with a fleet of self-driving taxis, each equipped with a human driver for backup. Uber has hired many employees from the robotics lab at Carnegie Mellon University and has acquired deCarta, a mapping startup, along with associated mapping assets from Microsoft. It has set no timetable for a permanent rollout.
Volvo
The automaker is marketing its autonomous efforts as "IntelliSafe," with its stated vision to eliminate all fatalities related to its cars by 2020. Volvo plans to give 100 autonomous XC90 SUVs to customers in Sweden and expects to introduce a self-driving car by 2021.
Volkswagen
The automaker has a software program for some semi-autonomous driving features in partnership with Mobileye. VW says it will gradually introduce self-driving capabilities to its fleet with advanced safety systems that continue to rely on humans in an emergency. Volkswagen unveiled an all-electric, self-driving concept version of its iconic bus, the I.D. Buzz, earlier this year.
Watch dash camera compilation from News 6
In Central Florida, we see a lot of crazy dash camera video that is submitted to our newsroom. We have compiled some of the craziest dash camera videos.
A man who wanted to protect his girlfriend and their baby parked ihis pickup truck on a reckless drivers' car. Adalberto Aponte, 53, was accused of driving recklessly and nearly causing several accidents. The driver of the pickup and Aponte got into a verbal argument, where Aponte threatened the family telling them, "I'll show you a real gun." Traffic prevented the truck driver from moving forward, so instead, he backed up his truck and parked it on top of the Camry, so Aponte wouldn't get the gun and cause further harm to his family.
Dashcam video was taken after a 23-year-old Wilvenson Darius led deputies on a chase through Lake County to Orange County that took the life of a 19-year-old. Deputies followed Darius after he ran a red light and then subsequently sped up. Deputies said he made a U-turn and went the wrong way.
Carlos Sanchez Santiago, 19, was killed less than a mile from the Lake County Line.
Titusville police officers pulled one man to safety before his car burst into flames. Phillip Thistle, 44, of New Jersey, crashed his rental Toyota RAV4 into a concrete barrier after he veered off onto Riveredge Drive. The car rolled over and Thistle was able to pull himself out of the car and he collapsed feet away while his leg was on fire. Officers were able to pull him to safety before the vehicle exploded.
["Source-clickorlando"]