Amazon's founder and owner of space privateer firm Blue Origin, Jeff Bezos, decided that Elon Musk's big moment – vertically landing the 48m SpaceX Falcon 9 rocket after delivering satellites into orbit – was too good a moment to pass up the opportunity for some backhanded compliments on Twitter.
After an ecstatic Musk took to Twitter to boast about going "there and back again", Bezos threw shade.
The "club" refers to Blue Origin's successful landing of its New Shepard rocket a month earlier, which saw Bezos call out Musk saying that a "controlled landing not easy, but done right, can look easy" starting the public Twitter spat between the two.
Musk, having attempted to land the Falcon 9 several times at the beginning of the year, which ended in "rapid unscheduled disassembly" and other euphemisms for explosions, responded in kind with "clarifications" over the scale of Bezos's achievement.
The difference between the two rockets was aptly described in one image.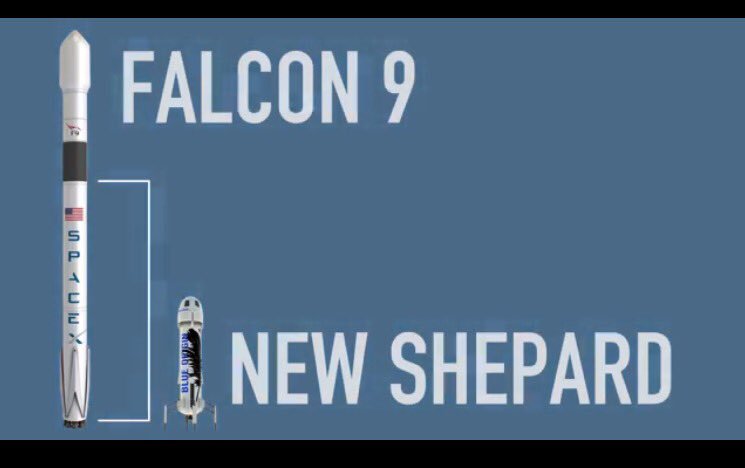 Both SpaceX and Blue Origin's landings are astounding achievements. But that never occurs to technology billionaires with a point to prove.
[Source:- the gurdian]