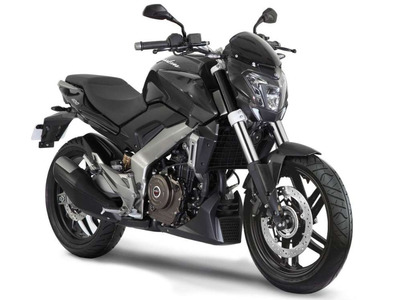 Bajaj mocks Royal Enfield in new Dominar 400 commercial
Bajaj has released a new TVC for its flagship motorcycle Dominar 400 and sought to establish it as the real king on the highway. What's striking though is that the commercial shows elephants in what is an apparent reference to rivals – Royal Enfield in particular – to establish how they are slow and lack the ability to go anywhere.
The video released by the Pune-based bikemaker shows a group of riders on Dominar 400 bikes making their way up a hill only to be obstructed by another group of riders – on elephants. A thumping exhaust sound in the background is a solid reference to Royal Enfield bikes. The commercial then seeks to show how the Dominars weave in, out and away in what the company terms as 'hyper-riding.'
This may well be the first time Bajaj has taken a dig at Royal Enfield -a rival it sought to create a bonhomie with in a 2016 TVC.
In September of that year – on Brotherhood Day – a Bajaj commercial showed an Avenger 220 Cruise riding alongside a Royal Enfield Classic 350. Both the bikes were seen going together on multiple terrains effortlessly in the video. With a punchline, "today we ride as one," the conclusion of the TVC flashed a message – From a brother to another." The entry of Dominar 400 may have created a bit of bad blood now.
Introduced in December of last year, the Dominar 400 opened well with around 3,000-3,500 units a month. However, its sales dipped to around 2,000 units in April, followed by under 1,000 units in May and June. On the other hand, sales of the 350cc Royal Enfield bikes grew by 29 per cent during the first quarter of FY'18.
Dominating the mid-size motorcycle segment in India, Royal Enfield is recording a noticeable growth every month. Various other manufacturers like Honda, KTM, Benelli and Mahindra also tried to break RE's foothold without much success. Bajaj though claims it is targeting monthly sales of 10,000 units of Dominar 400 by March next year.
["Source-timesofindia"]