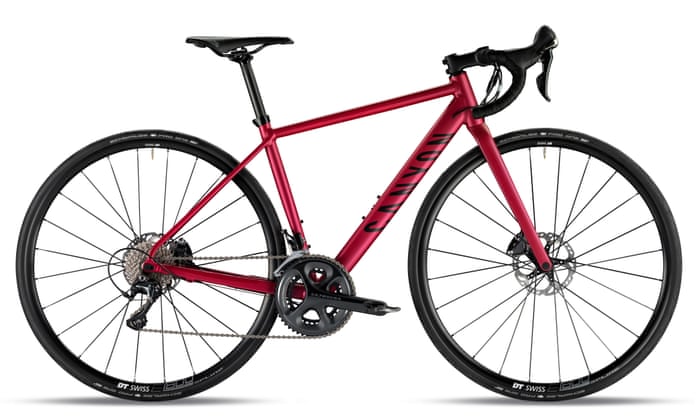 Putting women first: the Canyon Endurace WMN has been designed to for female riders
Tomorrow, the bicycle celebrates quite a big birthday. It's exactly 200 years since Karl Drais set out on his so-called 'running machine' in Mannheim, Germany. His invention formed the basis of the bike as we now know it. Clearly much has changed, but it's hard to think of another machine that has stayed so true to its roots. One of Germany's most successful modern frame builders is Canyon. Its bikes always score highly in reviews thanks to their compelling mix of performance, value and good looks – and this latest model will, too. The WMN range is designed and engineered for female riders. From geometry to handling, it's built to be comfortable, quick and agile. Disc brakes add security when stopping and the aluminium frame is robust. Frau Drais would have been most impressed (canyon.com).
Price: £1,499
Frame: aluminium
Brakes: disc
Gears: Shimano Ultegra
In search of the perfect fit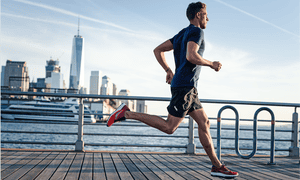 Cyclists know only too well the benefits of booking themselves in for a bike fit. Most of us buy an off-the-peg frame which has been designed on an average template to suit the majority of riders. Yet, subtly, it doesn't really fit any of us. By spending a little more (usually between £50 and £100) a qualified fitter will make minor adjustments to your seat height, stem length and pedal angle so that your new frame perfectly matches your body geometry. This means that long hours in the saddle become more comfortable and you'll maximise your power and stamina.
So why is it that when it comes to running most of us are happy to buy any trainers that happen to take our fancy? Using the same theory as the bike fit, Saucony has launched the Stride Lab. It's an innovative gait assessment system which provides an indepth analysis of your unique stride characteristics. The high level of feedback provided is then used to offer advice on your technique and footwear selection.
The analysis starts with a conversation to understand how running fits into your lifestyle, including questions about preferences and injury history. This is followed by a run on a treadmill to collect 10 seconds of video footage from three high-speed cameras placed to assess your exact body position and running form. The cameras work in synchronisation to capture each stride from multiple views; from the back, front and side. The three angles allow for a thorough analysis of mobility, stability, control and form. Each Stride Lab appointment lasts for 45 minutes and the Stride Lab will be on the road throughout the year. To make an appointment, go to stridelab.co.uk
["Source-ndtv"]