Head of HM Revenue and Customs quits after fierce criticism from MPs over failure to answer 12m tax phonecalls and furore over lenient settlements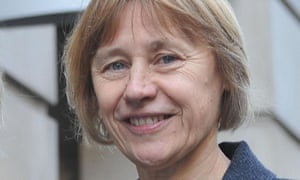 The chief executive of HM Revenue and Customs, Lin Homer, is leaving the role after four years in which she faced fierce criticism over a failure to answer millions of calls from the public and the HSBC tax scandal.
She will step down in April and HMRC has already begun looking for a successor.
While Homer is understood to be free from any contractual obligations limiting where she can work next, she said she would take a break over the summer before seeking a new job.
The decision appears to have been taken with the career path of her predecessor Dave Hartnett in mind.
Hartnett, who faced criticism for signing off on lenient "sweetheart" deals on tax with firms including Goldman Sachs, moved to HSBC less than a year after leaving HMRC.
He defended the decision by saying he had joined to help "put things right" at the bank but the move put him in the awkward position of working for a firm at the centre of a major investigation into tax avoidance by holders of Swiss accounts.
"I will be fully sensitive to the responsibility and care that senior HMRC officials should take when considering the appropriateness of potential roles and organisations," said Homer.
"After 10 years as a chief executive and permanent secretary in the civil service, the start of the next spending review period seemed to be a sensible time to move on. HMRC has secured ministerial support and funding for our ambitious transformation programme and it has the leadership team in place to deliver it," she said.
The government said Homer, who was made a Dame in the New Year honours list, had achieved a record increase in total revenues and reduced error and fraud in tax credits.
Compliance revenues – income from people who have tried not to pay their taxes – grew by 43% to £26.3bn under her tenure.
And prosecutions more than doubled from 545 to 1,288, leading to a total of 407 years of prison sentences.
Homer has also been the subject of political controversy during her tenure. Sherevealed in February that most UK clients of HSBC's Swiss business who settled with the tax authorities did so under an extraordinarily lenient agreement.
She said the taxpayer had got a good deal from the settlements but the fact that only one account holder faced prosecution was described as a "miserable result" by predecessor Hartnett.
Homer also apologised in November after HMRC's giant call centre failed to answer a quarter of the 50m calls it received each year. A month later the rate recovered to 90% of calls answered.
The chancellor, George Osborne, said: "Lin Homer has made a real contribution to public service modernisation and transformation. She has put the foundations in place that will see HMRC become one of the most digitally advanced tax authorities in the world."
The Treasury committee chairman, Andrew Tyrie MP, lauded Homer but said HMRC was still in need of a major upgrade. "Lin has done a tough job in difficult circumstances," he said. "It is now very important that the government finds a high-quality replacement. The taxpayer experience of HMRC is still well short of what they have the right to expect. The committee will want to hold a pre-appointment hearing with her successor."
Homer joined HMRC in January 2012 from the Department for Transport and has racked up 36 years as a civil servant and in local government. Her role at HMRC put her in charge of an organisation with 56,000 staff and a budget of £3.5bn a year.
One of her last moves as HMRC chief was to set up a taskforce aimed at cracking down on tax avoidance in the adult entertainment industry, including lap-dancing clubs and escort agencies.
[Source:- the gurdian]