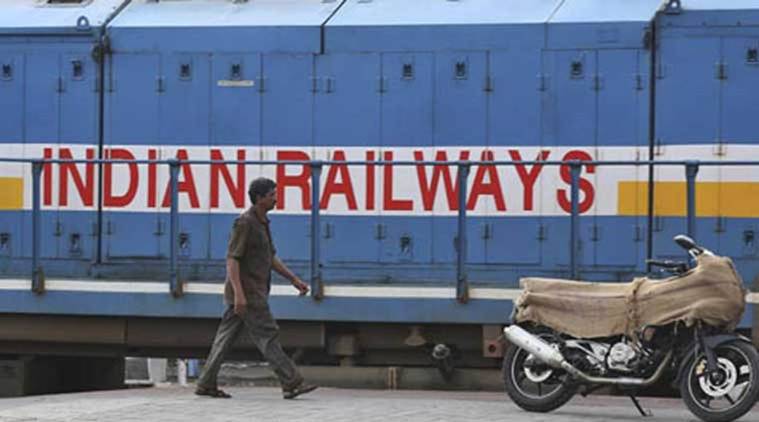 The Railways has to raise Rs 5,000 crore every year to strengthen safety infrastructure for achieving its zero accident target. (Representational)
Railways will look for innovative ways, including assistance from the World Bank, for financing its future projects. "We have to look into how to finance the future of the Railways. We have already raised some but we need more money. Everybody has to contribute towards it," Railway Minister Suresh Prabhu told PTI. Aiming at a major push for infrastructure, the Railways will raise Rs 35,000 crore with World Bank assistance to create a separate fund for investment in the rail sector. Currently various innovative financing models are being undertaken as extra budgetary resources like loan from the LIC, PPP models and joint ventures with state governments for rail development projects. The Railways has to raise Rs 5,000 crore every year to strengthen safety infrastructure for achieving its zero accident target. The Modi government has earmarked Rs 8.5 lakh crore for the Railways for 2014-19 keeping the massive expansion plan in rail sector in mind.
Asked about the possibilities of passenger fare hike in the near future, Prabhu said, "Rail Development Authority (RDA) is being created now and it will decide about it. The RDA will have to first recommend for it and then only it will be taken up." The Union Cabinet has approved the proposal of constituting the RDA and the government is in the process to appoint a chairman and other members of the authority. Once the RDA is formed, it is expected to take up the fare issue after taking into consideration various factors such as input cost and market condition.
However, Prabhu said despite challenges, there was no increase in passenger fares in the last three years. With the aim of providing better comfort and amenities in trains, Prabhu said, "40,000 coaches will be retrofitted which will bring huge relief for passengers." Railways has decided to equip about 40,000 coaches with modern facilities like mobile charging points, comfortable seats, redesigned interiors, passenger information system and bio-toilets among others.
On safety upgrade, Prabhu said the Finance Ministry has asked the Railways to raise Rs 5,000 crore every year for safety fund. The government had announced the creation of a special safety fund of Rs 1 lakh crore over the next five years that will cover upgrading of tracks and signalling besides elimination of unmanned level crossings. The Rashtriya Rail Sanraksha Kosh envisages spending of Rs 20,000 crore on safety upgrade every year.
However, Railways has so far received Rs 15,000 crore -Rs 10,000 crore from the central road fund and Rs 5,000 crore from the Finance Ministry – while it has been asked to raise Rs 5,000 crore from its own resources for the safety fund. About the Railways future plan, Prabhu said, "Keeping customers as the focus, creating infrastructure at unprecedented level and modernising the Railways with cultural ethos and freight revamping is the strategy of the Railways."
He said it is not only for the common man but also for other travellers so that more money comes in.
Facing stiff competition from other modes of transportation which are dominated by the private sector, transformative measures have to be undertaken to make railways competitive to retain their position of pre-eminence.
Among other measures being considered to increase the railways share in freight include time tabled goods trains, commissioning of dedicated freight corridors, end to end integrated transport solutions, customisation of rolling stock and practices to transport perishable goods.
"In the last three years we have taken some steps to address immediate problems. Bringing long term solution, with immediate solutions as well, adding doubling and tripling which has increased to 16,500 km this year which will bring in huge relief," Prabhu said.
["Source-ndtv"]