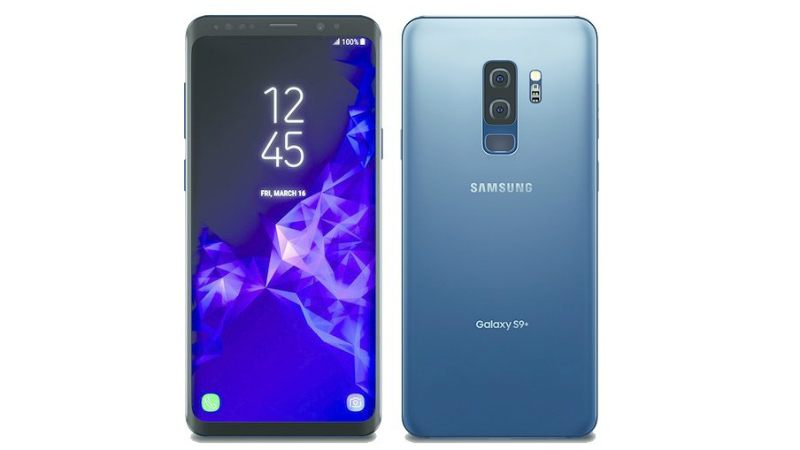 Samsung's Galaxy S9 series will be the highlight of the tech show
Nokia 9 is expected to the highlight of HMD Global's lineup
Moto G6 looks set to unveiled at MWC 2018
Mobile World Congress (MWC) 2018, the biggest telecom and mobile industry event in the world, is set for next week, from February 26 to March 1. However, a few major manufacturers including Samsung and HMD Global will hold keynotes on February 25, the day before the conference officially kicks off, while others like Sony and Asus will have product announcements after the show begins. All the brands want to grab eyeballs at MWC 2018, so there have been teasers and leaks all around. We can expect major smartphones such as Galaxy S9 and Galaxy S9+, as well as big announcements from other brands at MWC 2018, including the likes of Moto G6 and Nokia 9. Here is a look at everything the rumour mill says about the MWC 2018 launches so far.
Samsung at MWC 2018
One of the biggest MWC 2018 launches will, undoubtedly, be the Samsung Galaxy S9 series. The South Korean manufacturer is set to announce its latest in the flagship smartphone segment at the Galaxy Unpacked event on February 25, for which media invites have already been sent out. Starting off with the Galaxy 9 and Galaxy S9+ design, it is expected the phones will look similar compared to the previous-gen Galaxy S8 range. Reports suggest the front bezels might be thinner, albeit just slightly. The Galaxy S9+'s rear camera will get a companion in the form of a dual camera setup, while a single rear camera module is expected on the Galaxy S9. Screen sizes will likely remains same – Galaxy S9 might get a 5.8-inch display, Galaxy S9+ might get a 6.2-inch display, both with 18.5:9 aspect ratio.
In terms of camera specifications, the Galaxy S9 and Galaxy S9+ are expected to get a major upgrade with features like variable f/1.5 aperture, Super Slow-Mo mode, better low light photography, and a 3D emoji feature. The front camera might be integrated with the iris scanner on the Galaxy S9.
Samsung MWC 2018 event to be held at 6pm CET (10.30pm IST) on February 25.
Nokia at MWC 2018
Nokia's big comeback came at last year's MWC, and Nokia licensee HMD Global has confirmed its presence for MWC 2018 as well. The Nokia 3310 (4G) is highly expected at the launch keynote on February 25. After making everyone nostalgic with the Nokia 3310 (2G) in Barcelona last year, the brand is looking to tap back at the smart feature phone market with a new 4G variant. The smartphone has already been announced in China, and is expected to go global at the mega expo. The Nokia 3310 4G model comes with access to high-speed Internet, and runs on Android-based YunOS. Other key upgrades over last year's model include 256GB RAM, 512MB internal storage, up to 64GB microSD card support, and Wi-Fi support.
Apart from that, we can expect some new Android smartphones from Nokia at MWC 2018. Firstly, a new entry-level phone from Nokia – dubbed the Nokia 1 – is in the pipeline. Rumoured specifications include an HD (720×1280 pixels) IPS display, 1GB of RAM, and 8GB of onboard storage. Secondly, a mid-range Nokia 7 Plus is also rumoured for an MWC 2018 launch. Recent renders have suggested the phone will run on Android One, have a thin-bezel display, and sport a dual camera setup on the back. The Nokia 4 with Snapdragon 450 SoC is also rumoured for a MWC 2018 unveiling.
We can also expect the Nokia 9 flagship smartphone to make an appearance at the tech show later this month. The phone might get dual cameras on the front as well as the back of the phone. An alleged FCC listing reveals that the phone might have 128GB of inbuilt storage, a 5.5-inch OLED display, a 3250mAh battery with fast charging support, and run Android 8.0 Oreo out-of-the-box.
Nokia 8 (2018) could also be unveiled at the year's biggest technology expo, with the moniker Nokia 8 Pro. According to a FCC listing, the Nokia 8 (2018) or Nokia 8 Pro – which has been trademarked as the Nokia 8 Sirocco as well – will feature a 5.5-inch OLED display, Qualcomm Snapdragon 835 SoC, dual camera setup with 12-megapixel and 13-megapixel sensors, and 3250mAh battery with fast charging support. However, there are some rumours that Nokia 9 and Nokia 8 (2018) are the same phone (going by the leaked codename), so we will have to wait till Sunday to find out which moniker HMD Global goes with.
Nokia MWC 2018 to be held at 4pm CET (8.30pm IST) on February 25.
Motorola at MWC 2018
Lenovo-owned Motorola does not have an event slated during MWC 2018; however, previous reports have claimed that the company is expected to unveil its latest Moto G6 lineup. The Moto G6, Moto G6 Play and Moto G6 Plus are rumoured for launch at Mobile World Congress this year. Additionally, we might also see the Moto X5 and Moto Z3 series at Motorola's booth.
It is said the Moto G6 Play will be the most affordable of the lot with a Qualcomm Snapdragon 430 SoC and a 4000mAh battery. The Moto G6 is expected to bear a Qualcomm Snapdragon 450 SoC and 3000mAh. And, lastly, the Moto G6 Plus (listing number: LNV-G6P) is suggested to feature a 3250mAh battery, borrowed from the Nexus 6.
Sony at MWC 2018
The biggest highlight of the Sony keynote will be an expected successor to the flagship Sony Xperia XZ1. The purported Xperia XZ2 is rumoured to get an 18:9 aspect ratio display and a USB Type-C port; other specifications haven't yet been outed. We might also see the successor to the Xperia XZ1 Compactgetting unveiled at the event. This smartphone might sport a near-5-inch display with an 18:9 aspect ratio.
Additionally, there are also reports around the Sony Xperia XZ1 Premium, Xperia XZ1 Plus, and Xperia XZ1S arriving at MWC although we will get a clearer picture closer to launch.
Sony MWC 2018 event is scheduled for 8.30am (1pm IST) on February 26.
Asus at MWC 2018
Event to be held at 7.30pm CET on February 27 (12am on February 28).
At Taiwanese phone manufacturer Asus' February 27 MWC event, we can almost certainly expect the next-gen flagship ZenFone 5 to be announced. In the invitations sent out last month, Asus hinted the ZenFone 5 series will be announced at the event. We can expect the flagship ZenFone 5 to come packed with a Snapdragon 845 SoC, 6GB of RAM, 32GB inbuilt storage, a 18:9 aspect ratio display, and other specifications on par with flagship offerings from other OEMs. The phone is suggested to run Android 8.0 Oreo out-of-box, with Asus' custom ZenUI skin on top. A leaked render shows the smartphone will have a notch too, but don't expect 3D facial recognition and other bells and whistles similar to Apple's TrueDepth tucked away in the notch.
Additionally, we can expect another mid-range smartphone – dubbedZenFone 5 Lite – to make an appearance at the tech show. This phone is rumoured to sport a total of four cameras, two on the front and two at the back. It is tipped to bear a full-HD+ (1080×2160 pixels) display with an 18:9 aspect ratio.
LG at MWC 2018
While there hasn't been any official communication around a keynote by LG Electronics at MWC 2018, the company has hinted that the 2018 version of the LG V30 – dubbed LG V30s – will be launched at the Barcelona tech show. The phone will get improved smartphone AI capabilities for image processing and voice recognition. We can also expect it to be LG's first phone powered by the Qualcomm Snapdragon 845 SoC, coupled with 256GB of inbuilt storage.
Xiaomi
Chinese brand Xiaomi was earlier rumoured to launch the Mi MIX 2S at MWC 2018. With rumoured features like Snapdragon 845 SoC, 8GB RAM, 256GB inbuilt storage, and a 5.99-inch display, the Mi MIX 2S might be Xiaomi's flagship for 2018. However, recent media reports claim the company will not announce any new smartphone at MWC 2018.
Others
HTC is expected to unveil the Desire 12 smartphone at MWC 2018, featuring a 5.5-inch HD+ (720×1440 pixels) display, quad-core MediaTek processor, 3GB RAM, microSD card support up to 2TB, 12-megapixel camera on the back, and 5-megapixel front camera. Other rumoured features of HTC Desire 12 include 2730mAh battery, Wi-Fi 802.11 a/b/g/n, 4G LTE, and Bluetooth.
Finnish company Jolla is also hosting an event at the first day of the MWC 2018 where it will announce Sailfish 3 as well as new Sailfish OS devices. You should expect a host of 5G-related announcements from the telecom side of things at the event, with Ericsson, Nokia Networks, Huawei, ZTE, and others making a big splash, like always, at the MWC.
["Source-gadgets.ndtv"]