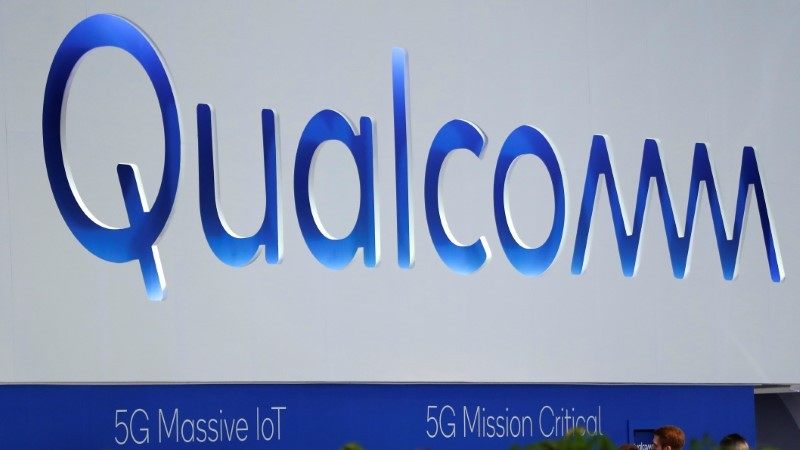 Mobile chipmaker Qualcomm will settle an antitrust case with Taiwanese regulators for about $93 million (roughly Rs. 641 crores), and has also pledged to invest $700 million (roughly Rs. 4,800 crores) in Taiwan over the next five years.
The settlement replaces a fine of roughly $778 million (roughly Rs. 5,350 crores) imposed by Taiwan's Fair Trade Commission in 2017, when it accused the US firm of refusing to sell chips to mobile handset makers that wouldn't agree to its patent-licensing terms.
It was also accused of cutting iPhone maker Apple a royalty discount in exchange for the exclusive use of Qualcomm's modem chips in the past.
Under the settlement, Qualcomm will have to provide reports every six months to Taiwanese officials for five years to show it is negotiating in good faith with handset makers in patent-licensing deals.
Moreover, Qualcomm will be required to offer patent licences to rival chipmakers such as Intel Corpand MediaTek on fair terms before seeking to enforce its patent rights against them in court.
Qualcomm also is in the midst of appealing a $927 million (roughly Rs. 6,400 crores) fine from the Korea Fair Trade Commission and a $1.2 billion fine (roughly Rs. 8,300 crores) from the European Commission. It also faces a lawsuit from the US Federal Trade Commission and is in a wide-ranging legal dispute with Apple.
As part of the Taiwanese settlement, Qualcomm will continue to be allowed charge a royalty based on the selling price of a handset – a core part of its licensing model that Apple and others have objected to.
Because the settlement replaces the original decision and fine, other antitrust regulators and legal foes will now be less likely to be able to use the commission's findings as a basis for their own legal actions.
As part of the deal Qualcomm agreed to build out new manufacturing and operations facilities in Taiwan and work with Taiwan universities and start-ups on technology initiatives around so-called 5G technology, the next generation of wireless networks, the company said.
Taiwan's Fair Trade Commission said that amounted to an investment pledge of $700 million over five years.
"With the uncertainty removed, we can now focus on expanding our relationships that support the Taiwanese wireless industry and rapid adoption of 5G technology," Alex Rogers, Qualcomm's patent licensing chief, said in a statement.
["Source-gadgets.ndtv"]