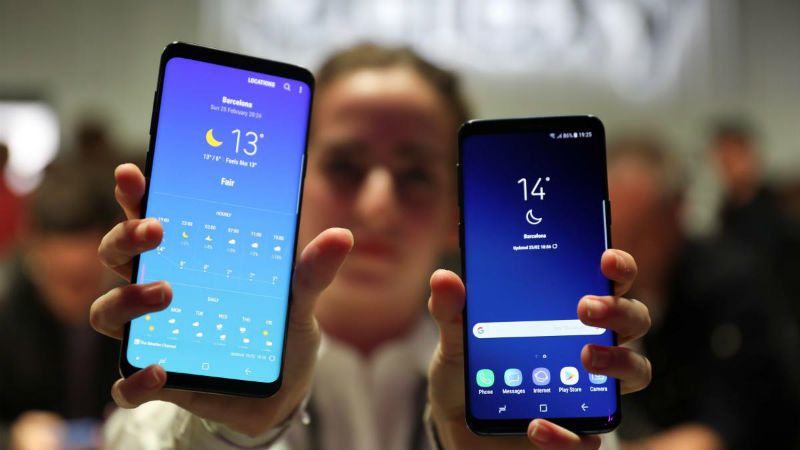 Airtel has announced that it will sell the Samsung Galaxy S9 and Galaxy S9+ via its online store, and pre-registrations are now open. The latest flagship smartphones were recently unveiled by Samsung at the Galaxy Unpacked 2018 event ahead of MWC 2018. Meanwhile, Galaxy S9 and Galaxy S9+ pre-bookings had already commenced in India via Samsung's online and offline channels.
As mentioned, the pre-registrations for the Samsung Galaxy S9 and Galaxy S9+ smartphones have now open via Airtel Online Store. To pre-register, interested buyers will have to visit the website or install the My Airtel app. Pre-registering to buy the smartphone ensures an invitation to purchase the device before others, Airtel claims. Notably, the pre-registration will be open till March 4.
In order to register for the Galaxy S9 or Galaxy S9+, go to the Airtel Online Store and click on the first two links which are related to the smartphones. Here, you will have to enter required details like phone number, name etc. Airtel will then send you an invite to book the Samsung Galaxy S9 on the launch date. On that day, you will be among the first people to get a chance to order the smartphones. The pre-registrations are open to both postpaid and prepaid subscribers, however, prepaid subscribers they will need to "get a new Postpaid connection or shift their current Airtel Prepaid connection to Postpaid," the terms and conditions specify.
The Samsung Galaxy S9 India launch has been set for March 6. As for the release, Galaxy S9 and Galaxy S9+ launch date is March 16 in select markets – but it remains uncertain whether that date applies to India as well. The company will be taking pre-orders from March 2 in some countries, while in India, as we mentioned, pre-bookings for the Galaxy S9 have already started.
Interested buyers in India can also pre-book their Samsung Galaxy S9 and/ or Samsung Galaxy S9+ for Rs. 2,000 from the company's website. The pre-booking method will guarantee that you are among the first people to receive the latest flagships from Samsung.
As for their prices in India, Gadgets 360 has learnt that Samsung Galaxy S9 price in India will start at Rs. 57,900 (MOP) for the 64GB model. Meanwhile, the Galaxy S9+ price in India will start at Rs. 64,900 for the 64GB model. The 256GB variants of the Galaxy S9 and Galaxy S9+ will be available to consumers in India at Rs. 65,900 and Rs. 72,900 respectively. Gadgets 360 understands the 128GB variant of the smartphones will not be available in India at launch.
["source=gadgets.ndtv"]