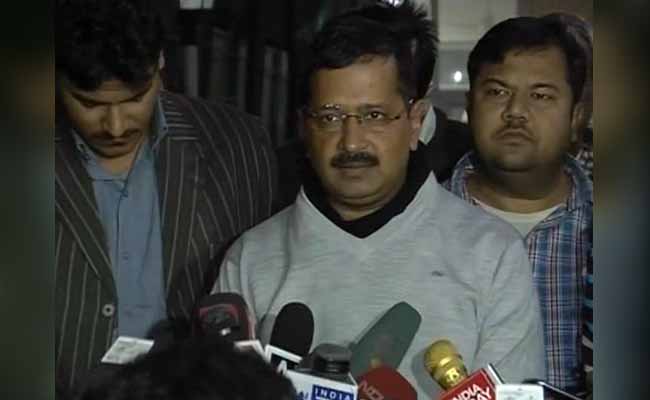 Hours after lashing out at the Centre over a controversial raid at the Delhi government's headquarters, Chief Minister and Aam Aadmi Party chief Arvind Kejriwal blamed the BJP of using the CBI to scare its political opponents.
Here are the highlights of his media address:
CBI has raided my office and many other places since morning. I was surprised when I came to know this.
I am surprised that why did CBI raided the office of an honest officer.
If Rajender  Kumar gave wrong tenders during VAT commissioner, then that file will be with VAT department.
If Rajender Kumar did wrong as an education secretary, then the CBI should have raded the education department.
If the tenders were wrong, why didn't the CBI raid offices of ministers in Sheila Dikshit government.
If CBI is probing deals made in 2007-2014, why no raid on departments, ministers, bureaucrats of that time?
They were looking for DDCA files. Arun Jaitley was the President of DDCA for many years.
A Commission of Inquiry is going to be set up. They had come looking for Arun Jaitley's files.
They haven't even raided the IT department, they have raided the chief minister's department.
The chief minister doesn't keep files for more than 15 days.I sign files and they go back to the respective departments.
Which file did CBI came looking for in my office?
Rajendra Kumar is just an excuse, I am the real target.
I want to tell Prime Minister Modi that I am not scared of the CBI. You don't know what I am made of. I will die fighting corruption in my country, but I won't back down.
[Source:- Sify News]