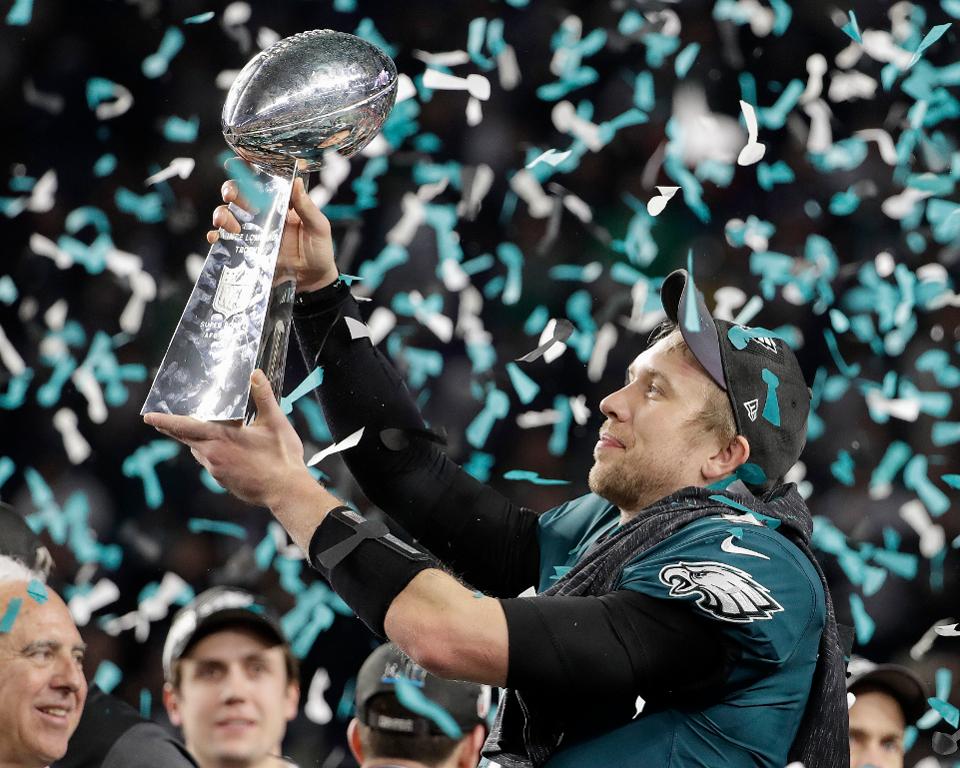 Have you ever dreamed of owning a stake in a professional sports team? Now you can, thanks to the Global Sports Financial Exchange (GSFE). Billed as the world's first sports stock market, it lets fans invest in their favorite teams.
"We want to be the next NYSE, not Daily Fantasy Sports," says veteran actor and CEO Zack Ward, best known for his role as Scut Farkus, the bully, in the 1983 holiday classic movie "A Christmas Story."
Ward, now 48, tells me in the video above that sports investing offers fans a responsible alternative to sports betting. Just like a stock, you can buy, sell and even short shares of a pro-sports team on the exchange.
A team's stock price fluctuates based on a range of criteria such as draft picks, trades, ownership changes, and overall performance.
For example, before winning the 2017 Super Bowl, one share of the Philadelphia Eagles was $4.17. After the big game, the team was trading at $15 per share.
"If your team wins, you're paid a quarterly dividend from the losing team's dividend reserve. If your team loses, the value of your shares will likely go down," Ward explains.
The exchange currently has 7,700 investors in 93 countries, and there are two ways to trade on the platform. The "learning version" lets users invest imaginary money to test out the platform. The "real money" version allows users to invest up to $2,500 of actual currency per year.
As is the case with traditional stock exchanges, the GSFE makes money by charging a commission on each trade.
GSFE is a California licensee of All Sports Market, which has a market capitalization of $1.4 billion. Ward says the company expects to become an open market and receive Securities and Exchange Commission approval later this year. Until then, it's being operated as a nonprofit.
Ward also wants to partner with major sports leagues including the MLB, NFL, NBA, and NHL. The exchange wants to offer the leagues half of each transaction made in their respective sport.
Another possible selling point for the leagues is team allegiance. Unlike fantasy sports, in which a participant is only concerned with the performance of individual players, buying stock in an entire team means you're vested in seeing that franchise do well. Ward believes that may convince some to watch an entire game or even buy a ticket to attend in person.
GSFE plans to add soccer to its roster of sports securities, with an eye toward FIFA's World Cup coming to the US, Canada and Mexico in 2026.
"The goal is to offer every sport around the world, so that people can have the opportunity to invest in their own sports," Ward says.
He also sees the exchange as a way to promote financial literacy among children.
"If you speak to a child about the stock market, they're going to either fall aslseep or just hate you, because it's so boring," Ward explains. "But if you buy them shares in the learning market, while you're watching the game together, you can show them what's happening with the shares that you purchased."
Baseball is the most popular sport on the GSFE, mainly because there are more games played in baseball compared to other sports on the platform.
For sports fans, GSFE seems to epitomize the mantra, "Invest in what you know."
["Source-finance"]