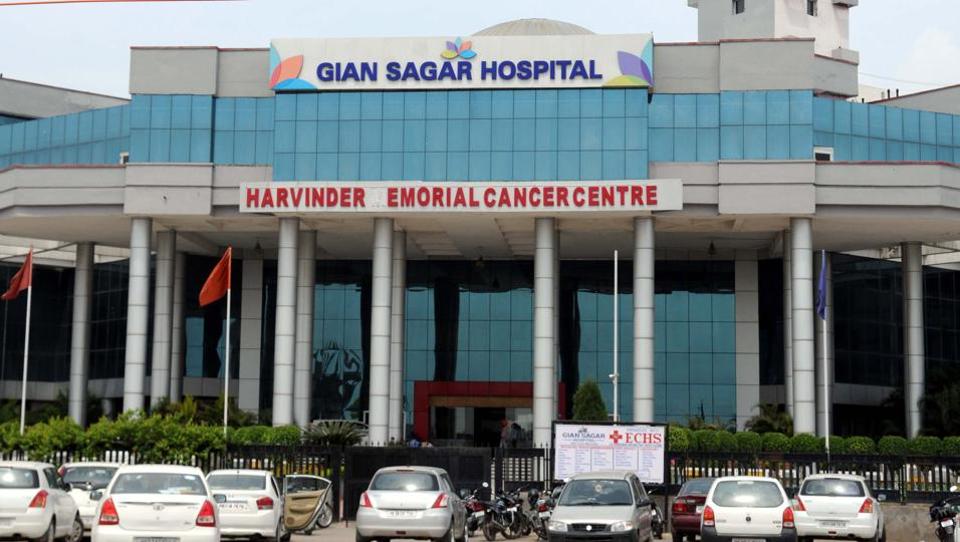 The decision of the Punjab government to withdraw essentiality certificates of medical institutes run by Gian Sagar Education and Charitable Trust has left more than 1,000 employees working for past several years 'jobless'.
However, the government has already decided to shift at least 1,500 students enrolled with MBBS, BDS and nursing courses to other medical colleges across the state. But the future of medical faculty, para-medical and Class 4 employees is in the dark as there are no plans to rehabilitate or compensate them so far.
The government has also shown reluctance to take over the college due the controversial and shoddy past of the college management, headed by the family of Nirmal Singh Bhangoo, the main accused in the Rs 45,000 crore chit-fund scam by the Pearls Group.
On Tuesday, the government told the Punjab and Haryana high court regarding decision of withdrawing necessary certificates due to failure of the college management to clear its pending liabilities worth over Rs 100 crore. The medical college was in a chaos as the academic activities remained suspended for past four months due to non-payment of salaries to its teaching and non-teaching employees.
Besides non-payment of salary to the staff, the power connection to the college has also been snapped due to non-payment of Rs 2 crore bills. The management has not renewed its annual maintenance contract due to pending liabilities amounting to Rs 18 crore.
Dr Sandeep Bansal, a senior faculty member, said the shutting down of the college and shifting of the students "will not be a sensible decision by the state government".
"Earlier, the students who were shifted from Chintpurni College to other medical colleges have not been rehabilitated properly. How can the state government assure streamlined shifting of students to other colleges, when there is shortage of resources and equipment in other colleges too," he said.
The delegation of medical faculty and para-medical staff also met senior officials in chief minister's office on Monday and appealed them to take over the college in interest of the students, staff and their families.
"The closure of the institute will lead to professional loss of students and will make more than 1,000 employees unemployed, while pushing their families into dark. Moreover, it will be a major setback to the healthcare of the region, as the hospital presently has state-of-the-art medical machinery and medical equipment," Bansal added.
Earlier, Brahm Mohindra had clarified that the students were the only responsibility of the state government as they were admitted through government medical tests, while the management of private medical college, which hired these employees, ran away from paying salaries to them.

["source-ndtv"]