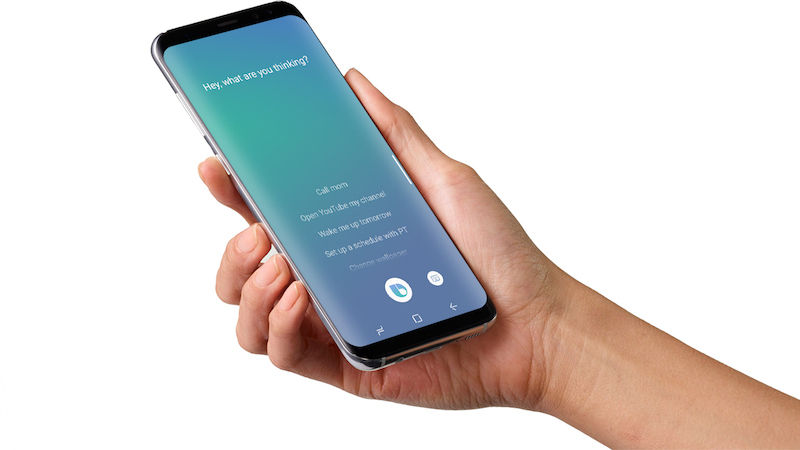 Samsung recently introduced Bixby Voice, bringing voice command support to the virtual assistant in South Korea. As expected users have started posting videos about their experience with Bixby. While one might expect Bixby to be useful with utilitarian tasks, it turns out Bixby has an entertaining side to it as well. Samsung's Bixby can be seen showing off its beatboxing skills in some of the videos posted by users and reportedly even claims in some lines that it is better than Apple's Siri.
A Reddit user has claimed that on being asked to perform beatboxing, Bixby says "I am better than Siri" while performing the rap, as pointed out in a 9To5Google report. As the voice command as well the rapping seen in the videos is in Korean, the exact wording of the digital assistant is not entirely clear but the rapping style seems considerably different from the beatboxing done by Siri.
Notably, Bixby Voice currently only supports Korean language and as there is no support for English in voice commands, it is not possible for us to independently confirm whether the digital assistant actually takes a dig at Apple's Siri or not. The support for voice-commands will be added to Bixby in US and other regions starting Spring while the full functionality of the assistant will be coming later this year.
Admittedly, the beatboxing performed by the South Korean company's digital assistant, as can be seen from some of the videos posted online, sounds more impressive than its Apple counterpart. However, the Cupertino-based company's assistant has been around for several years now and Samsung's Bixby did not even receive support for voice-commands till just recently. As Bixby is expected to improve over time, we think that it is a bit premature for the assistant to make such bold claims (if the translation is indeed correct) but in terms of beatboxing, it can definitely enjoy some bragging rights.
["source-ndtv"]