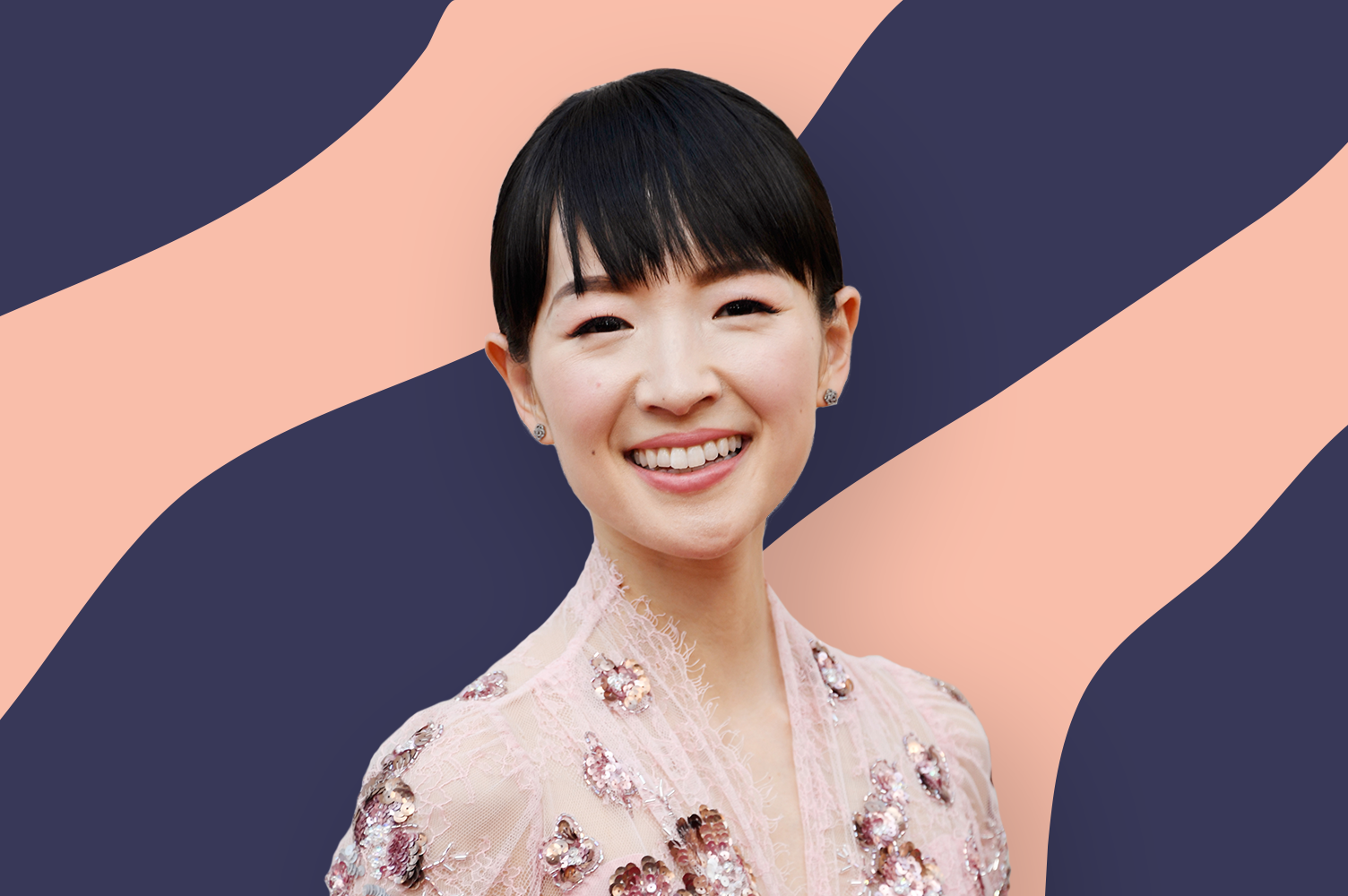 There's something in the pH-balanced water. First, Kourtney Kardashian teased us with Poosh, now Marie Kondo is doing the opposite of KonMari-ing her brand. Her team of cleaning consultants are quietly raising $40 million from various investors ready to take organizing to the next level.
According to TechCrunch, this is the second round of funding the KonMari company, founded in 2015 by Marie Kondo and her husband, have opened. Her conference branch of the company started in 2016 and has expanded to include more than 200+ certified consultants eager to "spark joy" in anyone's home. This time around, insiders believe she's ready to take on the Goops of the world with her own lifestyle-based e-commerce site.
Marie Kondo has been testing the e-commerce waters for some time. After her Cuyana leather pouch collaboration last year, she launched her own set of organizing Hikidashi boxes. Designed to work with her unique folding style, the products gave readers of her book, The Life Changing Magic of Tidying Up, a way to practice her teachings in the real world.
There's no word yet on what her new website will carry, but it's a safe bet it will be packed with tricks Kondo regularly touts to her nearly 3 million instagram followers. Fans of her Netflix show, Tidying Up with Marie Kondo, have already helped brands sell out of Kondo-approved merchandise. Her favorite lunch container, a simple enamel bento box from Gamentory.com, sold out immediately after she mentioned it an a Bon Appetit interview.